Written by Christine Riccelli
17
3817 Ingersoll Ave.
279.8879
pigottnet.com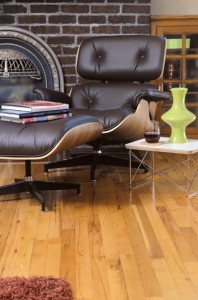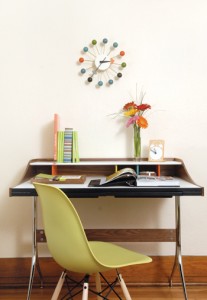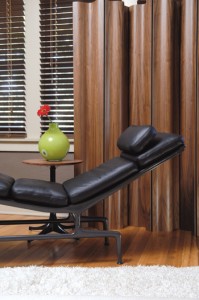 What You'll Find: New midcentury modern-style furniture from the Herman Miller Collection, featuring the clean-lined classic look of such famous designers as Ray and Charles Eames, George Nelson and Isamu Noguchi. The collection is housed in a restored home next door to Pigott Inc., which specializes in Herman Miller office furniture.
Pigott owner John Stenberg wanted to expand into the residential line and believed the house would provide the ideal environment in which to showcase living room, dining room, bedroom and home office settings. "The intent is to show the products in a natural context—how the furniture would function in each room," says Stenberg, who opened 17 in September. "It creates the feeling of a fully furnished home. We want it to be an experience for the customer."
Stenberg adds he not only appreciates the furniture's sleek design but also Herman Miller Inc.'s sustainable manufacturing processes. "It's a very forward-thinking company," he says.
Unique Touch: Stenberg plans to make the house available for special events, such as neighborhood association or business meetings. "Ingersoll is becoming more of a destination," he says, "and we thought this would be a great fit for the area."
Price Range: $125–$4,500.
Hours: Open by appointment during the week and on Saturday from 9 a.m. to 1 p.m.
---
Renovation Home
106 11th St.
369.2899
Facebook.com/RenovationHomeDSM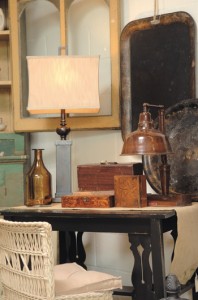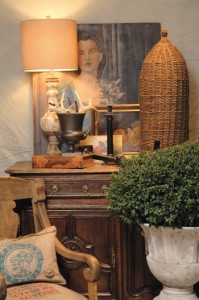 What You'll Find: Antique and vintage furniture, including cabinets, sofas, dressers, chairs and dining room tables; unexpected pieces such as an icebox and kitchen island; plus an extensive selection of accessories, collectibles and decorative items, ranging from picnic baskets to picture frames. Housed in a 4,500-square-foot downtown warehouse, the store opened last May and quickly started drawing up to 300 people on summer and fall Saturdays after the Downtown Farmers Market.
Owner Tom Rosenfeldt gathers the store's inventory at estate sales, thrift stores and antiques markets, primarily in the Midwest, and also works with a few vendors who provide selected pieces. "I love to hunt and gather and find good deals," he says. "It's fun for me." Rosenfeldt particularly seeks handcrafted, rather than mass-produced, furniture and is partial to French country style. His choices "are all about ensuring a mix of interesting and unique pieces," he says. "It has to be something I'd want it in my own home."
Renovation Home represents an evolution for Rosenfeldt. He began having occasional sales and then established a similar, but much smaller, store in Mason City, where he lived for 30 years prior to moving to Des Moines last spring in pursuit of a bigger market. So far, "Des Moines has amazed me," he says. "People here not only are friendly, but they really want to help the business grow and succeed."
Unique Touch: Renovation Home also offers special-order new furniture, primarily slip-covered sofas and chairs, from North Carolina furniture maker Four Seasons. Customers can choose from about 500 fabrics. Some accessories, such as accent pillows, also are new.
Price range: From $10 to several thousand dollars. "I wanted this to be a place where everyone can afford something," Rosenfeldt says.
Hours: 10 a.m.–6 p.m. Tuesday–Friday; 9 a.m.-3 p.m. Saturday.
---
Village Boutique
515 E. Locust St. at Village Place
288.6900, eastvillageboutique.com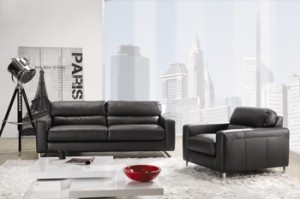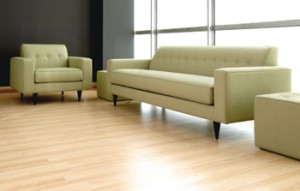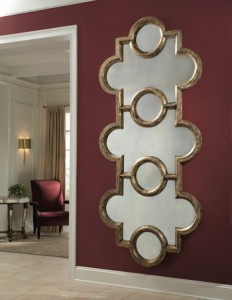 What You'll Find: A mix of contemporary and traditional furnishings, including Younger Furniture, Ambella Home Collection, Taylor King, Vanguard Furniture and Hammer Collection, as well as home accessories. Owner and longtime interior designer Myra Hansen says she chose a variety of styles and sizes of furniture to appeal to people at different stages of their lives, from smaller-scaled pieces geared to the young urban professional living in an apartment to more traditional selections for families with larger homes. About half of the 5,000-square-foot store is devoted to gift items and women's clothing and accessories.
Set to open Nov. 3, Village Boutique has been created as a destination, designed to invite lingering, Hansen says. To that end, customers can, for example, play shuffleboard in the back or sip coffee or tea while they wait for their purchases to be wrapped. A brick pathway leads to the store's different areas, and parking is free in an adjacent ramp.
Hansen, owner of MLH Designs Inc., has been planning the retail concept for several years but was waiting for the right location. "I knew I wanted the store to be in the East Village because in my mind, it's the place to be," she says.
Unique Touch: An attention-grabbing 1960 restored Nash Metropolitan convertible and a two-tiered black chandelier are displayed in the front window.
Price range: $25–$5,000.
Hours: 10 a.m.–5:30 p.m. Monday-Friday; 10 a.m.–5 p.m. Saturday. Also, noon–4 p.m. Sunday Nov. 25–Dec. 23.
---
K.Renee Home
2700 University Ave., Suite 112
West Des Moines
225.4020, krenee.com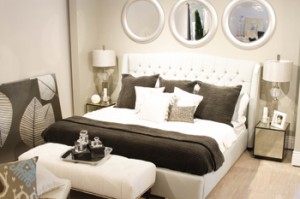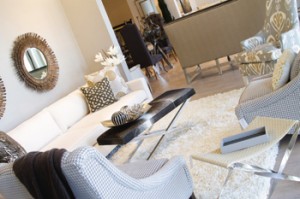 What You'll Find: New contemporary furnishings and accessories by such companies as Mitchell Gold + Bob Williams and Regina-Andrew Design. Kelli Schulz and Julie Ross opened the store in September just a few doors down from K.Renee, the upscale women's clothing boutique that Schulz owns. Expanding to home decor "was a natural progression," Schulz says, adding there's a synergy between the two stores.
Indeed, like the boutique, K.Renee Home specializes in an elegant look, with the furnishings—sofas, tables, chairs, beds, benches—lighting fixtures and rugs primarily in a neutral color palette. Accessories such as pillows, artwork and decorative items add texture, pops of color and bits of bling. "As with clothing, we see home décor as a process of layering, putting the details together for a complete look," Ross says.
Overall, "our inspiration is the light of style and of new possibilities," she adds. "We want to transform space to bring in light and joy. That's what drives us."
Unique Touch: The store includes a "design lab," where staff and clients can work together in customizing choices. On Thursday evenings, the lab hosts special projects or programs, such as how to make floral arrangements or choose paint colors, for the public.
Price range: $25–$5,000.
Hours: 10 a.m.–6 p.m. Monday-Wednesday and Friday; 10 a.m.–8 p.m. Thursday; 10 a.m.–5 p.m. Saturday.