Bookshelf
What We're Reading

The Signature of All Things
by Elizabeth Gilbert (Viking Adult, 2013).
Lively novel that follows the adventures of botanists in the enterprising and wealthy Whitaker family. Set in the 18th and 19th centuries in locales across the globe.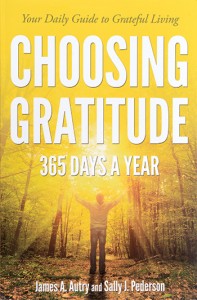 Choosing Gratitude 365 Days a Year
by James A. Autry and Sally J. Pederson (Smyth & Helwys Publishing Inc., 2013).
Daily reflections and meditations on gratitude. To read an excerpt, click here.
The Sartorialist
by Scott Schuman (Penguin Books, 2009). Anthology of Schuman's favorite photos he's taken of fashion figures as well as of stylish people he's encountered on the streets of major metropolitan areas.
The Genius of Dogs: How Dogs Are Smarter Than You Think
by Briana Hare and Vanessa Woods (Plume, 2013). New insights on the interior lives of our four-legged friends.
Fried Walleye and Cherry Pie: Midwestern Writers on Food
edited by Peggy Wolff (University of Nebraska Press, 2013). Collection of essays on food, including stories by Des Moines writers Mary Kay Shanley and Tim Bascom.
A Room With a View
by E.M. Forster (Dover Publications edition, 1995; originally published in 1908). The story of a young English woman finding her way in the repressed Edwardian age; set in Italy and England.
---
Insider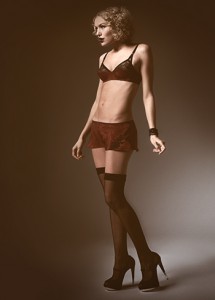 Our take on where to go and what to do around town
Spice Up …
… your Valentine's Day with new lingerie from Amour, which opened in the East Village last fall. The boutique offers elegant undergarments, sleepwear and robes that have lovely detailing and are luxurious to the touch. Owner Heather LaPorte handpicks items from small U.S. and French designers, such as Only Hearts, Fortnight and Eberjey, "that will make you feel pretty and feminine," she says.
The boutique's inviting ambience helps foster that feeling as well. Warmly lit, the merchandise is set among antique furnishings. In designing the space, LaPorte says she "wanted it to feel more like an old-fashioned boudoir than a shop."
Amour is located at 518 E. Sixth St; to find out more, go to amour-is-love.com.
---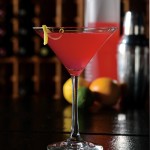 Toast…
… your significant other with the blood orange vodka martini at Bistro Montage. Sure, you're expected to tip a glass of Champagne or red wine on Valentine's Day, so break out of your rut with this perfectly balanced and seductively smooth cocktail. Still have your doubts that it could exude the romance of your favorite Bordeaux? Then consider this: It's not only made with Grey Goose premium vodka and freshly squeezed blood orange juice but also with X-Rated Fusion Liqueur, described on the bottle as "a sensuous fusion of … Sicilian blood orange mingling with mango and passion fruit." It doesn't get much better than that.
---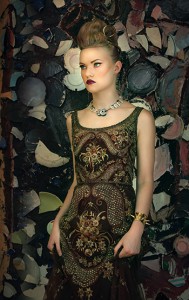 Plan …
… now for Art Meets Fashion, the unprecedented weeklong affair the Des Moines Art Center is presenting Sept. 13-20. The community-wide event's centerpiece will be "Halston & Warhol: Silver and Suede," an exhibit opening Sept. 18 that will feature the works of pop artist Andy Warhol and famous fashion designer Halston. A Des Moines native and a friend of Warhol's, Halston donated many of his Warhol works to the Art Center.
Additional highlights include fashion-themed window dressings in East Village shops created by Central Iowa artists; a dog fashion show on the Capitol grounds Sept. 13; a pop-up boutique at the Art Center that will sell couture donated by local women; a luncheon Sept. 17 with MORE magazine Editor Lesley Jane Seymour; and a gala Sept. 20 at the World Food Prize Hall of Laureates.
Also, a commemorative book will be unveiled. With photos by Des Moines artist Ignatius Widiapradja, the book will feature models in haute couture, much of it vintage and all of it by the world's leading designers. Des Moines women donated the gowns and other pieces showcased in the book. Some of us at dsm have had an exclusive peek at the photos (including the one above), and we'll let you in on a little secret: They are exquisite.
Look for additional updates on Art Meets Fashion in future issues of dsm and at desmoinesartcenter.org.
---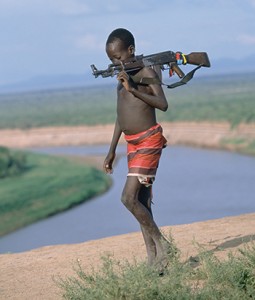 View …
… the photo exhibit "40 Chances" at the World Food Prize Hall of Laureates.
The 120 images by Howard G. Buffett provide a compelling glimpse into how people live in more than 50 countries around the globe. Some of the portraits—hungry children in Niger, child laborers in Bangladesh—haunt. But many others—a woman farmer in Malawi, schoolgirls in Tajikistan—inspire in their portrayal of resilience and unceasing hope. The exhibit also features photographs of striking landscapes.
The show is part of Buffett's 40 Chances initiative (40chances.com), which is based on the idea that each person has about 40 productive years to create the change they want to see in the world. "Approaching life with a 40 Chances mindset gives you reason to hope and to take action, and it forces fresh approaches that our world desperately needs," Buffett wrote in a booklet about the exhibit. Buffett, a son of Warren Buffett, also has written the best-selling book "40 Chances: Finding Hope in a Hungry World," which he unveiled last October at the World Food Prize symposium.
As of now, the long-term exhibit doesn't have a closing date; it's open to the public 9 a.m.-1 p.m. Tuesdays and Saturdays.