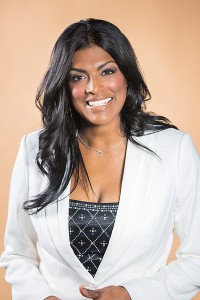 Looking for a challenge? A major challenge? An I-could-never-possibly-do-that challenge? Then join inspirational speaker and life coach Liz Nead on her journey to climb Mount Kilimanjaro June 26-July 11. The founder of Nead Inspiration assures us it's not too late to sign up, and that if she can do it, you can too.
That's because Nead isn't some superjock with mountain climbing experience. The 43-year-old mother of four didn't even start planning the trip until last December. "I want to inspire my children and others to live a big life in their 40s," she says, as well as "face my fears, build strength, blow through barriers and reach out to the community."
To meet the latter goal, she hoping to raise $100,000 for two causes she's passionate about: Girls on the Run and the Wounded Warrior Project. Girls on the Run offers physical activity programs for girls ages 8-13 that are designed to help them build confidence and emotional strength. The Wounded Warrior Project supports injured military service members and their families.
Nead also views the trip as a "high-level coaching intensive," as some of her clients will be joining her on the climb. Intrigued? Find out more about Nead, the climb and the charities here.