By Belle Du Chene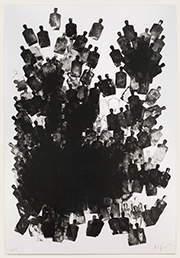 Steven Vail Fine Arts will unveil a new exhibit, called "Dialogues," at an opening reception Aug. 23from 5 to 8 p.m. Authentic African tribal art will be displayed in tandem with works from contemporary artists, including Mitchell Squire (Ames) and Phillip Chen (Des Moines). The title "Dialogues" comes from the way the modern works seem to play off the tribal pieces. 

"When you put these (contemporary) artists' works next to the tribal works, you start to see a connection that is really interesting," says gallery owner Steven Vail. "It's almost like they are having a dialogue between them, and it's extremely unexpected."

For more information on this event and other exhibitions, click here. Find the gallery at 500 E. Locust St.; 309-2763.