By Belle Du Chene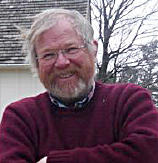 Tickets are expected to sell out fast for "An Evening with Bill Bryson," the 2014 Iowa Author Awards Dinner Nov. 8. 

The Des Moines native and best-selling author will accept the 2014 Iowa Author Award at Des Moines Marriott Downtown (700 Grand Ave.) from 6 to 9 p.m. Bryson has written more than 20 books, including "The Life and Times of the Thunderbolt Kid," which is based on his life growing up in Des Moines in the 1950s. Proceeds from the event will benefit the Des Moines Public Library Foundation.

Pulitzer Prize-winning journalist and Iowa Cubs owner Michael Gartner will act as emcee alongside dinner, an auction and a book signing. 

Tickets are $150 ($110 tax-deductible). Table sponsorships are also available. For more information, click here or contact Dory Briles at 248-6402 or dbriles@dmpl.org. The form for ticket reservations can be found here and for sponsor opportunities here.