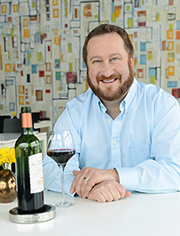 By Wini Moranville
When you think of the type of cuisine you get from a drive-thru window, you don't often think "French"–or even cuisine, for that matter.
But Le Jardin's "Gourmet to Go" program (GTG) brings an epicurean spin to drive-thru dining. Launching tomorrow, the program features one French-inspired entrée each week, available for pickup between 5 and 6:30 p.m., Wednesdays through Fridays. The restaurant even has a drive-thru window, a holdover from a more casual café that previously occupied the location.
"We often hear from our customers that they do not get in to Le Jardin as much as they would like," chef-owner Tag Grandgeorge says. "With the GTG program, a restaurant-quality scratch-cooked meal is just a phone call away."
Entrees with sides range in price from $29 to $32 (for two) or $54 to $60 (for four). The selection rotates weekly. This week, it's coq au vin. Find spinach and feta-stuffed pork chops Oct. 22-24, beef bourguignon Oct. 29-31, and seafood lasagna baroness Nov. 5-7. Salad and bread can be added for an additional $5.50 per person.
"It's date night without getting a baby sitter; it's the solution for busy couples; it's a great family meal without the hassle of cooking," Grandgeorge says.
For some, perhaps, it's a dinner party that's shockingly easy on the host.
Le Jardin is at 2815 Beaver Ave., Suite 101; 255-5787. Find info on the Gourmet to Go program here.