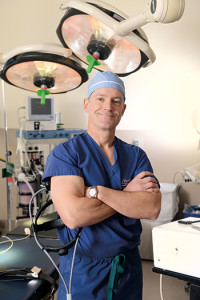 Written by Mark Yontz
Photos by Duane Tinkey
A Willingness to Be a Team Player
The growing complexity of the health care system has created an environment that requires doctors to shove their egos aside and welcome collaboration. That's the only way to ensure that patients receive the best care, the three physicians agree. "Doctors need to be willing to lose some autonomy and be more flexible," says Nancy Kane, an endocrinologist and the co-medical director of the Iowa Diabetes and Endocrinology Center at Mercy Medical Center—Des Moines. "We definitely have to wear a lot of hats today."
"Medicine has become a team sport due to its complexity, so doctors shouldn't feel the need to do it alone," says Daniel Allen, an internist and the medical director of UnityPoint Clinic for Central Iowa. "Doctors today have to have an ability to manage more and more information throughout the day in a way that's thoughtful and respectful to the rest of the team. We can't know it all and do it all anymore, so good doctors allow themselves to be influenced by other sources of knowledge."
While doctors should be willing to be leaders in their practices, they also need to acknowledge their limits and be open to asking for help, adds Richard Rinehart, an otolaryngologist with The Iowa Clinic's Ear, Nose & Throat Center in West Des Moines. "You have to be honest about what you're good at and what you're not," he says. "We used to hire doctors just on their skills and put them in silos. Now we're breaking down these silos and relying more on collaborative efforts."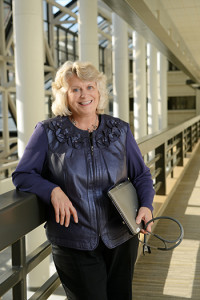 The Ability to Connect With Patients
Building productive relationships with patients requires respect, empathy, a personable bedside manner and strong communication skills, the physicians agree. A sense of humor helps too.
"Doctors are human beings, so we have good days and bad days just like everyone else," admits Kane, who has practiced medicine for 27 years. "But when you're seeing patients daily in a clinic environment, good people skills, like listening and being compassionate and caring, are vital. … You have to never lose sight of the patient perspective and (remember) that every patient is an individual with different needs." She adds that doctors also need to be accessible and willing to "go the extra mile" for patients.
Going that extra mile means being an advocate for patients, Rinehart notes, helping them get the results they seek. "Our overall goal is finding a harmony of outcomes and (patient) satisfaction," he says, no matter how challenging that is to accomplish in what he calls "the minefield" of today's health care system.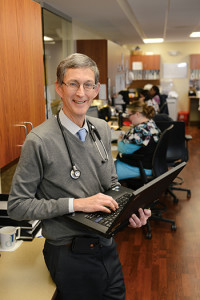 Enthusiasm for Ongoing Education
The current health care environment demands that physicians embrace continual learning, including staying abreast of technological advances. In the future, "we will be using new technologies to take care of patients that will challenge our comfort levels," Allen says. "But you become obsolete as a doctor if you don't keep up to date."
Combining new learning with a depth of experience is key, notes Rinehart, who's been practicing medicine for 23 years: "You come out of medical school with knowledge, but what makes a great doctor is crystalizing that knowledge over the years and turning it into wisdom."
A Passion for Practicing Medicine
No matter what a physician's specialty is and how formidable the challenges are in the changing health care industry, possessing a genuine passion for serving people through medicine is crucial to being a first-rate doctor, the three physicians agree. "You feel good when someone trusts you and seeks your advice," says Kane, who adds that she became a physician simply because she wanted to help people.
Being a doctor is "not just a job," Rinehart adds, but a "good, noble and compassionate thing. … You're helping people with their lives, so it's a special field to be in."
Allen, who's been a physician for 28 years, says practicing medicine is intellectually challenging, emotionally engaging and even offers a spiritual component. "As physicians, we get to build close relationships with our patients, so it's rewarding when we get to cheer successes with them," he says. "My first love is a stethoscope, and it always will be."