What We're Reading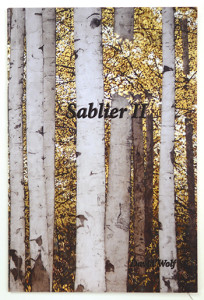 Sablier II
by Des Moines poet David Wolf (Corn Publishing, 2015). A persona poem that explores existence, memory, time and the power of language. With cover art by Des Moines artist Rick Van Oel.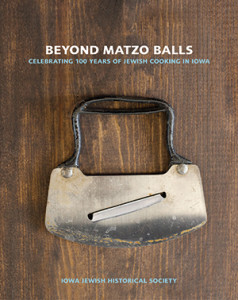 Beyond Matzo Balls: Celebrating 100 Years of Jewish Cooking in Iowa
edited by Karen Engman (Iowa Jewish Historical Society, 2015). Kosher and kosher-style recipes from Iowa's Jewish community, many of which have been passed down through generations. Beautifully illustrated with photos of historical items and artifacts from the Iowa Jewish Historical Society.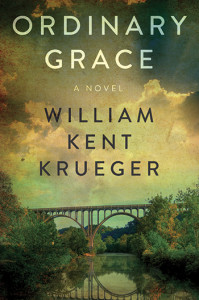 Ordinary Grace: A Novel
by William Kent Krueger (Atria Books, 2013). Award-winning and best-selling literary mystery set in Minnesota.

All the Light We Cannot See
by Anthony Doerr (Scribner, 2014).
The 2015 Pulitzer Prize-winning novel that tells a riveting story of two teens—a blind French girl and a radio-obsessed German soldier—whose lives and fates collide in occupied France during World War II.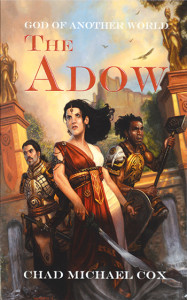 God of Another World: The Adow
by Des Moines author Chad Michael Cox
(Yellow Suit Publishing, 2014). Fantasy novel about the Adow, rulers who've reigned since the beginning of time.
---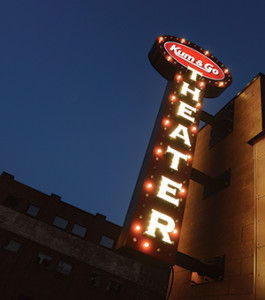 Celebrate …
… local theater at the premiere of a new awards ceremony Aug. 30 at the Des Moines Social Club. The Cloris Leachman Excellence in Theatre Arts Awards, named after the Des Moines native and Oscar-winning actress, will recognize top work in performance, design and production from the 2014-2015 season. Judges are theater critics John Busbee of "The Culture Buzz" on KFMG 99.1 radio, Michael Morain of The Des Moines Register and John Domini of Cityview. The Des Moines Social Club's Zachary Mannheimer and Marnie Strate also have been key in the project's planning and launch.
The event, which is expected to sell out, will begin at 6:30 p.m. in the Social Club's Kum & Go Theater; tickets are $25 per person, available at desmoinessocialclub.org. Watch for an announcement of the nominees in early August.
---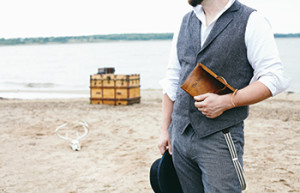 Experience …
… "The Nitch," a handmade, illustrated book—and so much more. The brainchild of Des Moines artist Ian Miller and Los Angeles-based artist and writer Satyrus Jeering, the stunning leather-bound first-edition book is one part of an extensive literary project that also involves audio and e-reader elements, online riddles and puzzles, a school curriculum program and even a live theater component.
Miller, who co-wrote and illustrated "The Nitch," raised money for the first edition through a Kickstarter campaign along with funding from the Iowa Arts Council and National Endowment for the Arts. He says the project is meant to be a multifaceted, multimedia, interactive adventure. "The book is a tactile product that links the reader to the digital realm," he says. A hidden puzzle within the book drives readers to the online portal site, thenitch.co.
Miller says the project also involves creating and branding "the larger-than-life legendary icon" Satyrus Jeering, whose goal is to "create a new form of entertainment via the concepts of artful learning."
To discover more about this innovative project, go to satyrusjeering.com.
---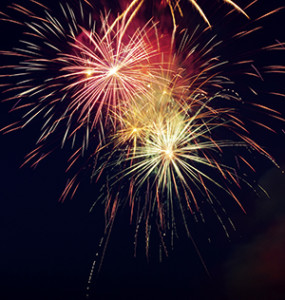 What's on our calendar for July and August.
July
2
Get in a patriotic spirit at the Des Moines Symphony's annual Yankee Doodle Pops concert, followed by a fireworks display. 8:30 p.m., Iowa State Capitol grounds. Free; dmsymphony.org.
3
Jazz in July kicks off with a concert by Inseparable Banda Perla Del Sur. 6:30 p.m., La Placita at East Grand Avenue and East 15th Street. Sixteen additional concerts will take place at various venues across the metro area during the month.
Free admission to all; jazzinjuly.org.
9
"Rappaccini's Daughter," a one-act opera based on a short story by Nathaniel Hawthorne, opens as part of Des Moines Metro Opera's 2nd Stages Series. Also July 12.
8:30 p.m., Greater Des Moines Botanical Garden. $40; desmoinesmetroopera.org.
10 Some 40 acts will perform over the two-day 80/35 music festival, including headliners Weezer and Wilco. Also July 11 (concert times vary both days), Western Gateway Park. $44-$90; 2015.80-35.com.
24
The Pulitzer- and Tony Award-winning musical "Rent" opens, with a cast composed entirely of local high school and college students. Presented by the DM Young Artists' Theatre. Through Aug. 2 (dates and times vary), Kum & Go Theater at the Des Moines Social Club.
$18-$20; dmyat.org.
August
2
Celebrate the legacy of one of the greatest jazz musicians of all time at the Louis Armstrong Birthday Bash, featuring the Turner Center Jazz Orchestra. 2 p.m., Salisbury House & Gardens. $5-$15; salisburyhouse.org.
4
View short films, and vote for your favorite, submitted by Iowa filmmakers for this year's 48 Hour Film Project. Also Aug. 5-6 (times vary), Fleur Cinema & Cafe. $10 per show; fleurcinema.com.
14
Restaurant Week begins. Get two lunches or one three-course dinner for only $25 at 39 of the metro area's top eateries. See guide, page 71. Through Aug. 23; desmoinesrestaurantweek.com.
15
Celebrate hair as a form of contemporary and artistic self-expression at the popular Big Hair Ball. Presented by Art Noir. 8 p.m., the Des Moines Art Center. $50-$85; desmoinesartcenter.org.
25
Be one of the first to receive a copy of the September/October issue of dsm—and enjoy what's sure to be a lively rooftop party—at the unveiling event hosted by Kitchen & Bath Ideas, located just south of the East Village. 5-7 p.m. (short program at 6 p.m.), 130 E. Third St.; dsmmagazine.com.
30
Honor local theater groups at the premiere of a ceremony for the Cloris Leachman Excellence in Theatre Arts Awards. See story, page 36. 6:30 p.m., Kum & Go Theater at the Des Moines Social Club. $25; desmoinessocialclub.org.