By Larry Erickson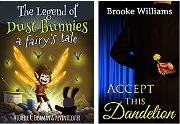 Meet Iowa writers at the first-ever Author Fair at Des Moines' Central Library Oct. 13 from 5 to 7 p.m. The event will bring readers together with 21 Iowa authors and poets.
"We're really excited about this," says librarian Kathy Leonard. "It'll be a lot of fun, like an open house." Books will be available to buy, and the authors are looking forward to networking and discussing their work, she says.
The event will include snacks and door prizes in addition to conversation. Among the authors expected are Greater Des Moines writers Lois Beh, Maeve Callen, Nate Granzow, Victoria Smith, Brooke Williams and Michelle Eastman. More information on these and the other authors and their work is available on the library's website.