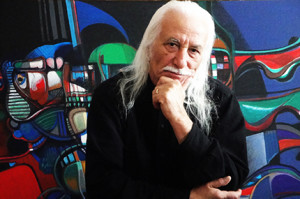 An evocative exhibit by Iraqi refugee Amer al-Obaidi caught our eye as it seems especially timely. "Lost in the Maze of Immigration," on display at the Des Moines Social Club's Viaduct Gallery, explores the immigrant experience in the United States.
An acclaimed artist, al-Obaidi is a former director of the National Museum of Modern Art in Iraq. He and his family fled the country in 2006 and have been living in Des Moines since then.
The exhibit runs through Nov. 30.