By Wini Moranville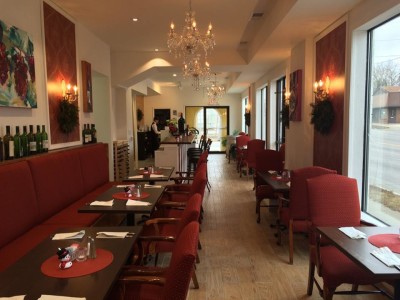 This Saturday (Feb. 20), relax in Austro-Hungarian style at Strudl Haus, where chef-owner Michael Leo has engaged Des Moines Symphony violinist Geneviève Salamone to play for diners from 7 to 9 p.m. The evening kicks off Leo's "Classical Saturdays," an ongoing series that will combine classic European food, classic wines and classical music, performed by musicians on the local symphony scene.
"In Prague, Vienna and Budapest, it's common for restaurants to hire musicians to play for diners on Saturday nights," Leo says. "It's how people there unwind from the week."
Leo mentioned that the music will be at a conversation-friendly level, and that Salamone can play personally for your table, upon request.
What's for dinner? For each Classical Saturday, Leo will feature a menu that highlights Old World favorites; this Saturday's main course will be gefüllte kalbsbrust, an Austro-Hungarian specialty of veal breast, rolled, stuffed with bread dumpling dough, and roasted. Veal breast, he explained, is from the "bacon" part of the animal, so expect some major flavor. This week's meal, which includes an appetizer, the veal, dessert and a 3-ounce pour of wine with each course, will cost $35 per person.
The restaurant's regular dinner menu, rife with hearty European favorites, such as duck breast with cherry sauce, pork or veal schnitzel, venison tenderloin and a German sausage platter, will also be available.
Reservations are recommended. Strudl Haus is at 1951 Indianola Ave.; 259-9886. strudlhaus.com.
More: Read Wini Moranville's review of Strudl Haus in dsm magazine.