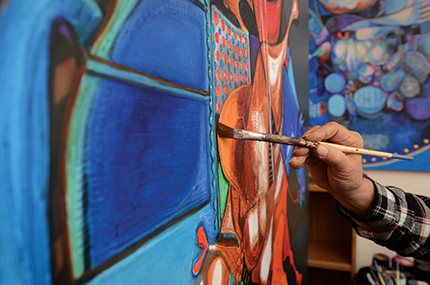 We were thrilled by the crowd attending last week's unveiling of our March/April issue. The event was hosted by Minnesota Cabinets in Clive, whose showrooms proved well-suited to accommodate the professional networking and casual chatting that are hallmarks of the unveiling parties.
We also were pleased to introduce Amer al-Obaidi and his daughter, Bedor, to those attending the party. The prominent Iraqi artist fled the violence in his homeland for a fresh start in Greater Des Moines. Read about his journey and art in our cover story, "The Color of Hope."
There's much more, of course, in an issue we are proud to present and are sure you'll enjoy. The new issue has been mailed to subscribers and delivered to the usual sites around town for you to pick up. You can also find it online at dsmmagazine.com.