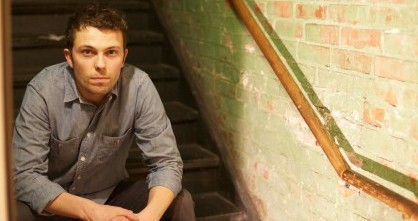 Iowa City's Nate Staniforth is gaining international fans by focusing on the wonder of magic well played, without the clichéd trappings of theatrical capes and top hats full of bunnies.
Staniforth, an Ames native, will perform his more intellectual magic at the Temple Theater on the next three Wednesdays: 7:30 p.m. March 16, plus March 23 and March 30. It's the beginning of an 80-show national tour.
Some of us who are magic buffs thoroughly enjoyed a preview of his show last week, including his engaging style of baffling us with deft misdirection and sleight of hand. Want a sample? Visit realmagictour.com. Want a ticket? Visit the Des Moines Performing Arts site here. They're $30.50, including a service fee.