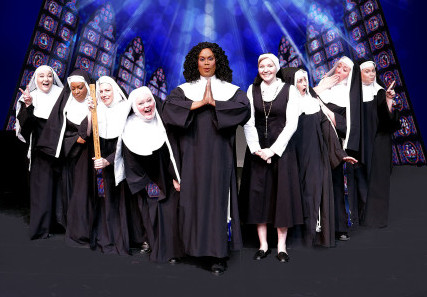 April 1 is a fun day for local theater fans — no fooling. The musical comedy "Sister Act" opens Friday at Des Moines Community Playhouse, and offstage merriment awaits at StageWest Theatre Company's annual Fool's Ball.
"Sister Act" (singer sees a murder, hides in convent; mirth ensues) runs through April 24. Showtimes: 7:30 p.m. Wednesday through Saturday, 2 p.m. Sunday. Tickets: $25-$45 here.
StageWest bills its gala fundraiser as "a festive and foolishly fabulous evening," 6-10 p.m. Friday at Sticks Event Center, 3631 S.W. 61st St. A masquerade theme should add to that goal, so you'll want to get masks as well as tickets. Nothing foolish about the entertainment: versatile vocalist Gina Gedler accompanied by pianist Jamie Poulsen. Admission prices of $40 to $150 include appetizers and drinks. Details are here.