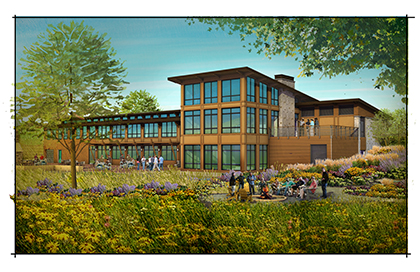 A new Jester Park nature center is the goal of a fundraising campaign that kicks off with a public launch party tomorrow (Thursday, April 21) in the Greater Des Moines Partnership offices at 700 Locust St.
Through public and private financing, backers say they have raised $7.43 million. The campaign starting this week seeks to hit the overall goal of $10 million before the end of the year. Thursday's kickoff party starts at 4 p.m. The event is free but space is limited, so you must RSVP here: https://tikly.co/events/1107.
The nature center's mission includes providing education, recreation and conservation leadership. Park officials say the facility could be open as soon as April 2018.