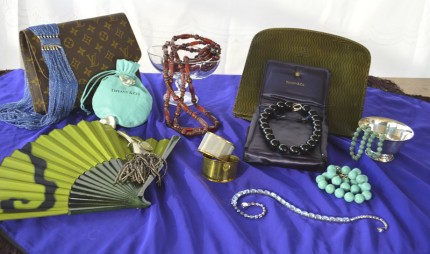 This is the sale we always look forward to enjoying: Arts & Ends, the fabulous tag sale to benefit the Art Center's education, outreach, and free admission programs. It has art, of course, plus everything you must might need, from furnishings to finery.
If you can, attend the preview party this Friday, April 29, from 5 to 9 p.m. at 555 17th St. in Des Moines. In addition to getting first dibs on the goods, you'll also enjoy a wallet-loosening beverage and hors d'oeuvres.
Advance tickets for the preview event are $50 for Art Center members, $65 for non-members. Advance tickets are available until noon Friday. Just click here. The cost at the door is $75.
Economy-minded patrons can enjoy the sale event free all weekend: 10 a.m. to 4 p.m. Saturday, and noon to 4 p.m. Sunday.