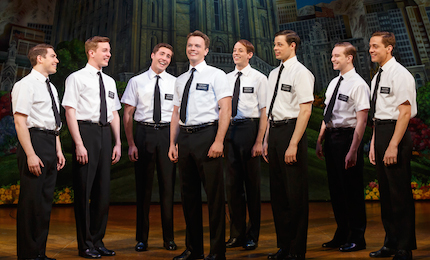 The uproarious "Book of Mormon" is back for more uproar at the Civic Center May 3-8. If laughter is the best medicine, this will cure just about anything. If you missed it last time, don't let that happen again.
This Broadway blockbuster is the wicked brainchild of Trey Parker and Matt Stone, creators of TV's South Park series. They got a little musical help from Bobby Lopez, the Oscar-winning composer of Disney's "Frozen." (Yeah, that's his music your kids have been yowling incessantly for the past few years.)
You'll follow a mismatched pair of missionaries through this outrageous musical comedy. Oh, we should tell you the show contains explicit language. But don't worry, you can take it.Get tickets, times and other show info here.