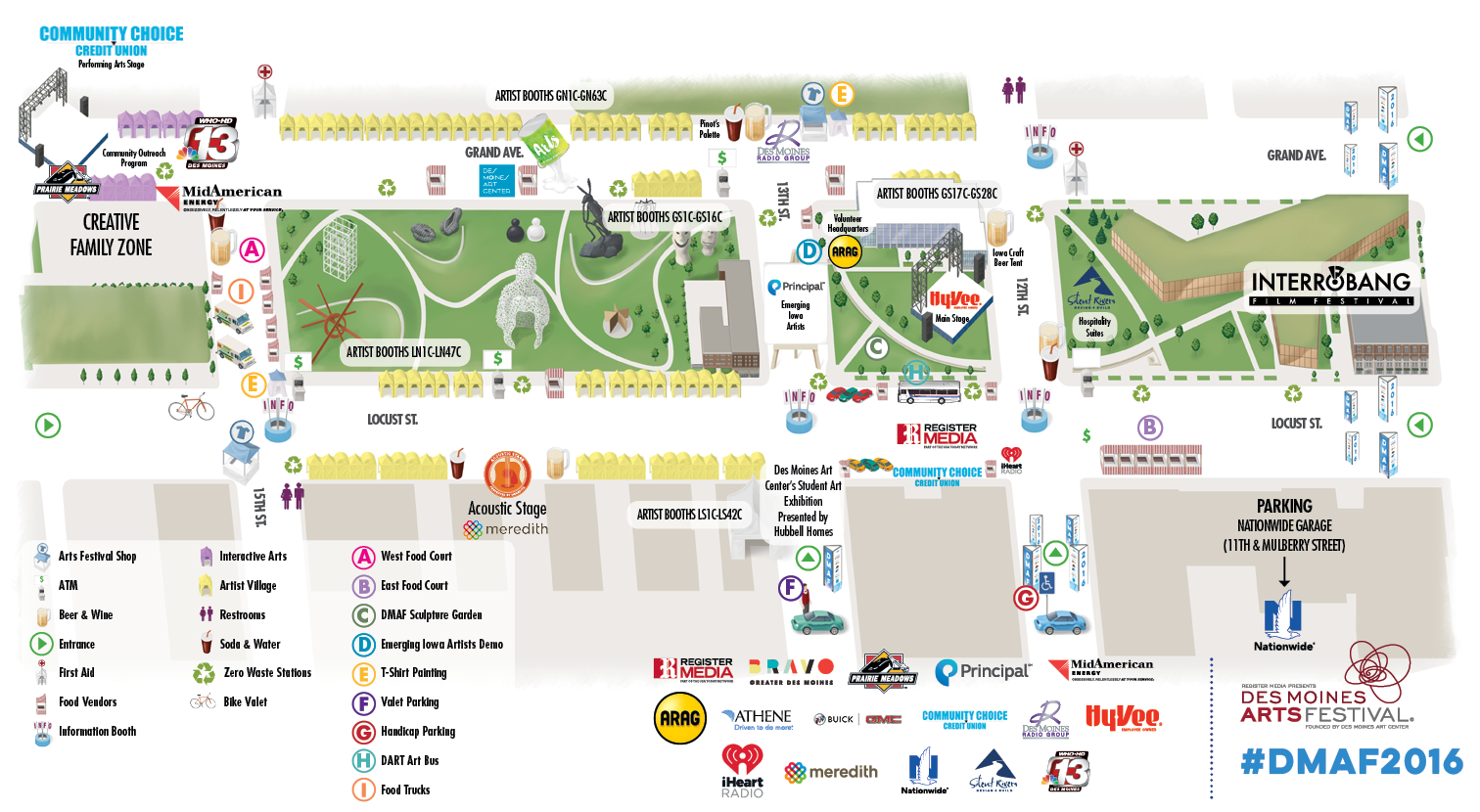 The key is in the plural: It's the Des Moines Arts Festival. Arts: visual, performance, film … it's all a far cry from the days of a few painters and potters encamped in a park. The 2016 edition this weekend is a celebration of artistry in many forms.
The schedule includes some 120 events and activities with performances spread among three stages and other sites Friday through Sunday, June 24-26.
The Arts Festival follows the ramp-up of Art Week with its own array of four to 12 events daily, continuing today through Sunday.
We're looking forward to performances by the Well Pennies and Grand Funk Railroad, and we've picked some indy screenings to see at the Interrobang Film Festival in the library. Watch for updates on Facebook and Instagram. If you see any of us with dsm name tags, say hi. We'd love to meet you.