By Wini Moranville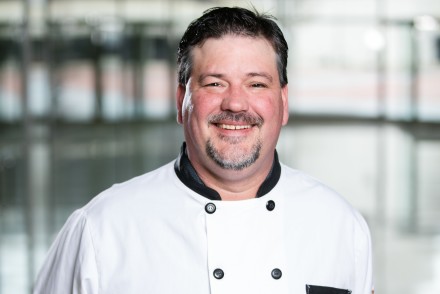 Dos Rios — Court Avenue's progressive Latin-themed restaurant — closed for extensive remodeling late last year. It was slated to reopen this spring; however, its parent company, Two Rivers Hospitality Group, recently announced to dsm magazine that they will instead open an entirely new concept in its place.
While Dos Rios was a cosmopolitan kind of spot, the new venue is going native. The restaurant will be called Goldfinch, a nod to Iowa's state bird.
"Goldfinch will offer refined American bistro fare," says spokesperson Liz Adelman. "So many people have moved downtown to live. We're hoping to be the go-to neighborhood restaurant were people will want to eat every night."
Adelman says that while Dos Rios had a rich, dark atmosphere, Goldfinch will go for a lighter palette, complete with whitewashed walls.
Although I'll miss Dos Rios, I'm particularly excited about this new spot because Justin Comer has been name executive chef. Comer most recently served as executive chef at Deerfield, and veteran Des Moines diners will remember his early work. A graduate of the culinary arts program at Johnson and Wales University in Rhode Island, Comer has worked locally at Toscano, Pain Pane, Mosaix, Bistro 43 and Centro.
I remember Comer for being the first local chef that I know of to serve a fried egg on something that wasn't breakfast. Long before egg-topped-everything became de rigeur, Comer served a fabulous classic Salade Lyonnaise (a bacon-studded, egg-topped green salad) — a dish I've long missed. I can't wait to see what he brings to Goldfinch.
Comer says his cuisine will "focus on lighter, vegetable-driven fare," with the goal of staying as fresh and local as possible.
There is no website, phone number or Facebook page yet. We do know the address, however: 316 Court Ave. The restaurant is expected to open later this summer.
Wini Moranville covers food and dining for dsm. Follow her at All Things Food – DSM Wini Moranville.