What you're reading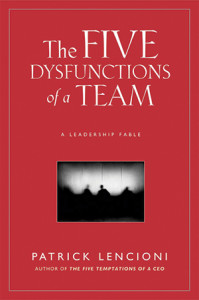 Des Moines City Manager Scott Sanders is reading "The Five Dysfunctions of a Team: A Leadership Fable" by Patrick Lencioni (Jossey-Bass): "The book focuses on the importance of having a common vision for an organization with direct, aligned and measurable efforts from all departments. All senior staff members are reading this book to determine how we can translate best practices from private companies into being useful to local governments."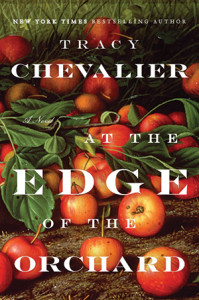 Sue Woody, community engagement librarian for the Des Moines Public Library, says she's "always reading multiple books at once." One she's currently reading is "At the Edge of the Orchard" by Tracy Chevalier (Viking): "After reading 'Pioneer Girl' for author Pamela Smith Hill's visit (to the library), I am steeped in literature featuring characters who literally battled the elements to tame what was, at one time, a very wild nation. From swamps to blizzards to locust invasions, I'm humbled by how easy we live compared to our pioneer ancestors."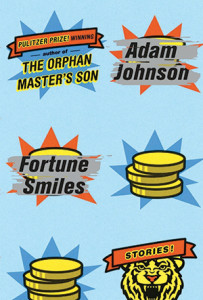 She's also reading "Fortune Smiles" by Pulitzer Prize-winner Adam Johnson (Random House): "It's a collection of short stories that are thought-provoking, emotional and exceptionally well written. Anything he writes will automatically be on my must-read list—his work is so compelling."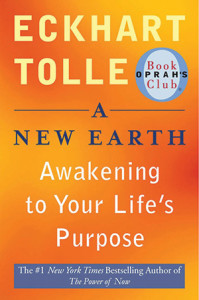 Kim Poam Logan, executive director of Metro Arts Alliance, is reading "A New Earth: Awakening to Your Life's Purpose" by Eckhart Tolle (Viking): "I'm a self-help junkie. The book is described as a spiritual manifesto for a better way of life. I like the whole philosophy of being in a new state of consciousness in regards to how we look at people and situations in our lives."
What are you reading and what do you think about it? We'd love to know! Email us at dsmeditor@bpcdm.com. Your book and comments may appear in our next issue.
---
Buy …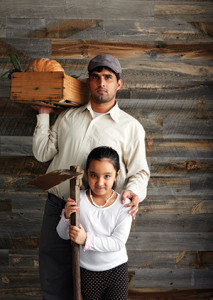 … fresh produce—and help our city's refugees in the process—at the LSI (Lutheran Services in Iowa) Global Greens Farmers Market. Each Saturday, about 15 farmers sell their vegetables, herbs and fruits from 9 a.m. to 1 p.m. at 3200 University Ave.
You'll not only find your usual favorites—tomatoes, corn and the like—but also crops from the farmers' native countries, such as amaranth greens and bitter melon. Don't know what to do with an African eggplant? No worries. The farmers, who are from such far-flung locales as Burma, Burundi, Bhutan and Rwanda, enjoy sharing tips and techniques for how to use the produce.
The farmers market is a part of LSI's Global Greens agricultural program, which helps connect refugees to community gardens and farm plots. With the goal to become self-sufficient, the farmers receive training in growing crops, marketing and business development. To find out more, visit lsiowa.org.
Pictured: Sophiya Bhandari helps her father, Hem Bhandari, sell produce at the Global Greens Farmers Market. Hem Bhandari operates Namaste Gardens with his wife, Tika, and her parents and aunt. Sophiya's younger brother, Sugam, helps out in the garden as well. The family is from Bhutan. Photographer: Adam Albright.
---
See…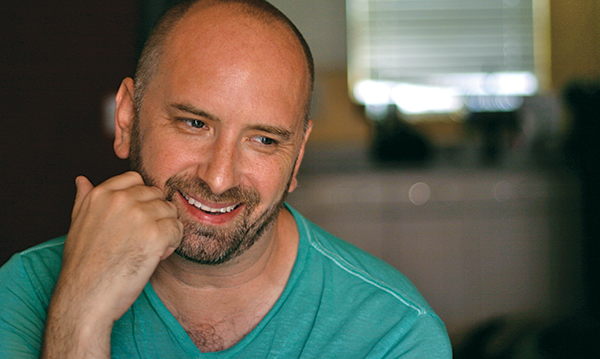 …what promises to be a unique and intriguing show Aug. 6-7 at Stoner Theater in the Des Moines Civic Center. Filmmaker, playwright and Des Moines native Shadley Grei will present "Welcome to the Grei Area," a show consisting of two separate plays: "Marshall's Law" and "The Father, the Son and the Holy Sh!t."
The latter is a one-man performance that chronicles what Grei calls his "strange journey" into and out of his father's life. Grei's parents divorced about the time he was born, and growing up, Grei never met his father, even though they both lived in Greater Des Moines and Grei once had his father's last name. (It has since been legally changed.) They remained strangers until 2005, when Grei was 34. They developed a relationship, but in 2012, "a single conversation closed the chapter of my life with my father in it," he says.
"I fought my way into my father's life and then took myself out of it," says Grei, who lives in Los Angeles and works for ABC Studios. "I didn't want to stay in an unhealthy relationship."
Although the experience was heartbreaking, he says, the show "is very funny. I describe it as a comical look at the most challenging chapter in my life—and how absurd life can be when it isn't what it's supposed to be. One of my survival techniques is that I have a dark sense of humor."
"The Father, the Son & the Holy Sh!t," which premiered earlier this summer at the Hollywood Fringe Festival, is being produced with Tallgrass Theatre Company. "Marshall's Law," starring Grei and Sarah Noll and directed by Matthew McIver, explores the explosive relationship between former best friends who end up locked in a basement together. The award-winning play was named "best of" at the 2013 Hollywood Fringe Festival.
"Welcome to the Grei Area" will be performed Aug. 6 at 7:30 p.m. and Aug. 7 at 2 p.m. Tickets are $15, available through Ticketmaster. To learn more, visit shadleygrei.com, and to view a trailer, click below.
---
Calendar
JULY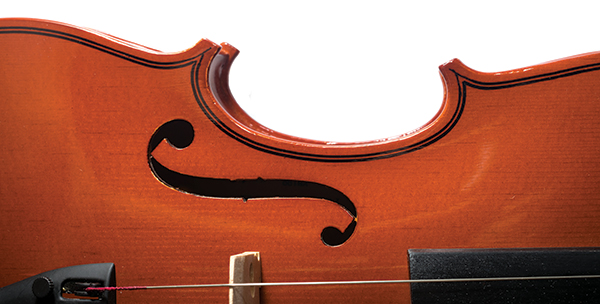 1 Pump up your patriotism at the Des Moines Symphony's perennially popular Yankee Doodle Pops concert and fireworks display. 8:30 p.m., Iowa State Capitol grounds. Free; dmsymphony.org.
4 Metro Arts Alliance's annual Jazz in July kicks off with Soya Vista Jazz Orchestra performing at Lions Park in Urbandale. Fourteen additional concerts will take place at various venues across the metro area during the month. All concerts begin at 6:30. Free admission to all; jazzinjuly.org.
7 Des Moines Metro Opera presents "Galileo Galilei," a one-act opera that chronicles the famous astronomer's life told backward in time. 7 and 9 p.m.; also July 10 at 2 p.m., Science Center of Iowa. $40; desmoinesmetroopera.org.
8 Set on Chicago's South Side, "A Raisin in the Sun" tells the story of three generations of the Younger family and their divergent dreams. Presented by Pyramid Theatre Company. Through July 17 (dates and times vary), Harmon Fine Arts Center at Drake University; $10-$30. Pyramid also will present "Hooded, Or Being Black for Dummies" as part of its inaugural season. July 21-31 (dates and times vary), Kum & Go Theater at the Des Moines Social Club. $12-$17; pyramidtheatre.com. To read more, click here.
8 Head downtown for the two-day 80/35 music festival. As of press time, 39 acts were scheduled, including the headliners: New York City rapper Nas (July 8) and the indie folk group the Decemberists from Portland, Ore. (July 9). Presented by the Greater Des Moines Music Coalition. 4-11 p.m. July 8, 11 a.m.-11 p.m. July 9, Western Gateway Park. $45 for one day, $80 for both days; 2016.80-35.com.
30 Sample from among 1,800 American artisanal and specialty cheeses at the Festival of Cheese. 7 p.m., Iowa Events Center. $60; cheesesociety.org. For more details, read this story.
---
AUGUST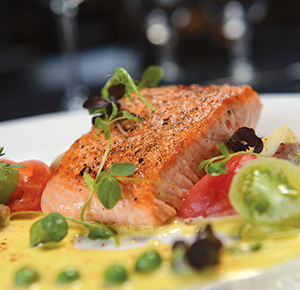 6 "Welcome to the Grei Area" consists of two plays by Des Moines native Shadley Grei: "Marshall's Law" and "The Father, the Son & the Holy Sh!t." See story and trailer, above.  7:30 p.m.; also Aug. 7 at 2 p.m., Stoner Theater at the Des Moines Civic Center. $15; desmoinesperformingarts.org.
19 Restaurant Week begins. Get two lunches or one three-course dinner for $28 at 36 of the metro area's top restaurants. Click here to see participating restaurants.
20 Brush up on the Charleston and dust off your favorite flapper dress for the return of the Gatsby Gala, a fundraiser for Salisbury House & Gardens. 6 p.m., Salisbury House. $150; $100 for those 35 and younger; salisburyhouse.org.
23 Socialize, network and be among the first to see the September/October issue of dsm at the unveiling event hosted by Silent Rivers Design + Build at the Green & Main building in Sherman Hill. 5-7 p.m. (short program at 6 p.m.), 800 19th St. Free admission; dsmmagazine.com.
28 Celebrate local theater at the second annual Cloris Leachman Excellence in Theater Arts Awards. The awards will recognize top work in performance, design and production from the 2015-2016 season. 6 p.m., the Des Moines Social Club's Kum & Go Theater. $25; desmoinessocialclub.org.