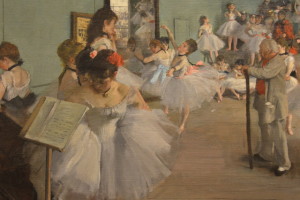 You might store treasured digital files on "the cloud." But what about artwork and other prized possessions? One solution: a new high-security, museum-quality warehouse called The Dickinson Vaults.
"The Dickinson Vaults was created to provide solutions for clients who desire long-term or temporary storage options for their high-value possessions and collections during instances such as home renovations, disasters such as fire or flood, or rotational purposes, and more," says Eric Dickinson, vice president and director of operations.
The state-of-the-art archival warehouse has more than 7,000 square feet of climate-controlled, high-security space dedicated to fine art, collectibles and archival storage with a team of trained art and collectibles handlers.
It's a new operation with a proven record: The Dickinson Vaults was opened by TMDS Records Management, part of Merchants Distribution Service, founded in 1880. They're located at 1870 E. Euclid Ave.
As part of the Vaults' grand opening, art adviser Liz Lidgett will present a free seminar, "Seven Things to Consider When Choosing Off-site Storage for Your Fine Art and Collectibles," on a September date to be determined. More information: 515-237-7711 or TheDickinsonVaults.com.