Behind the scenes at dsm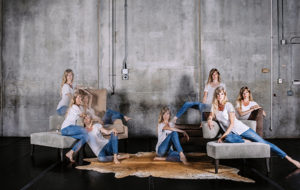 Jami Milne
For the opening spread of this issue's Ballet Des Moines story (click here), Des Moines photographer Jami Milne wanted to show dancers gathered together, each posed meticulously and lighted precisely. With seven or eight dancers involved, that's a potentially time-consuming production—and a daunting artistic task.
Milne—who's also a student of ballet, which she took up in her 30s—didn't want to drag the professional dancers through the trial-and-error exercise of numerous poses and positions for the photo's composition. So she started without them. She worked out the composition with a variation on the theatrical stand-in; in this case, she was her own "test model," using multiple exposures until she was satisfied with the composition, lighting and physical positions. With the hard work done, she brought in the dancers to take their places.
The dancers had a more creative voice in the story's individual action shots. Milne worked with each of them to plan their photos, "then we reviewed the exposures together, giving a sense of collaboration," she says.
Another interesting detail: Common white backdrops were used to visually isolate the dancers. Supporting frames were sometimes visible in the images, but the expectation was that those extraneous details would be removed digitally before publication.
To Milne's eye, however, seeing the framework that supports these backdrops (called "screeds" in the industry), enhanced the image by providing context, a sense of scale that helps you get an idea of the amazing heights that leaping dancers reach.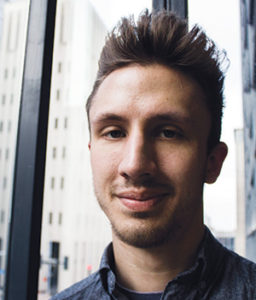 Cody Osen
For this issue, photographer Cody Osen captured the boundless energy of the Brazilian 2wins (click here), brothers whose life stories are as inspiring as their musical prowess.
"I really wanted to hang out with those guys," says Osen, who moved to Nashville shortly after completing this assignment. "In their shows, they're so high energy and such super-cool guys."
The challenge, he says, was in keeping up with them. As a setting, Osen chose a colorfully chaotic, graffiti-like mural outside the Des Moines Social Club. "Their stage personas are so animated," he says. "I wanted the background to match that."
When Osen's Canon came up, it was like a theater curtain rising. Walter and Wagner Caldas were immediately "on," prancing and dancing for the camera. Osen recalls one calling out, "We're about to do something!" Sure enough: "Then they're doing cartwheels through the frame," Osen says.