Bookshelf
What you're reading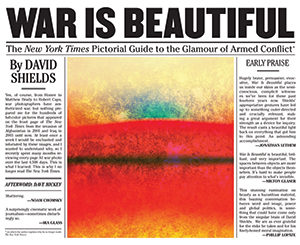 Carol Spaulding-Kruse, a professor of English at Drake University and the founder and director of Drake Community Press, is reading "War is Beautiful: The New York Times Pictorial Guide to the Glamour of Armed Conflict," by David Shields (powerHouse Books, 2015): "It's a photographic-essay 'argument' of sorts showing with relentless consistency that allure is the predominant ethos in hundreds of front-page images of war published by The New York Times between the invasion of Afghanistan in 2001 and today's ongoing conflicts. A provocative commentary on media influence of Americans' attitudes toward a culture of endless war."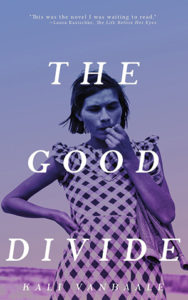 Spaulding-Kruse just finished "The Good Divide," by Iowa author Kali van Baale (Midwestern Gothic, 2016): "It's a deeply absorbing tale showing the tortured inner life of a Midwestern farm wife, whose unfulfilled longing becomes a destructive (including self-destructive) force stronger than the values and mores we normally depend on in everyday life. Van Baale's protagonist, Jean Krenshaw, is a few shades darker than Olive Kittredge, for readers familiar with the novel by Elizabeth Stroud. She reminds us that profound human depth and complexity exist behind 'Iowa nice.' "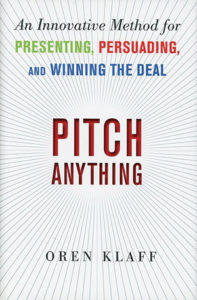 Katie Patterson, owner of Happy Medium, is listening to "Pitch Anything: An Innovative Method for Presenting, Persuading, and Winning the Deal," by Oren Klaff (McGraw-Hill Education on Brilliance Audio, 2014): "You typically can find an audiobook focusing on business playing in my car at all times, and I'm currently diving into 'Pitch Anything.' In the midst of launching my first product, I'm trying to absorb as much information on presentation tactics, and this writer's style is really easy to absorb, with unique tips I haven't heard before."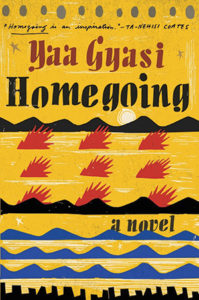 Alice Meyer, owner of Beaverdale Books, is reading "Homegoing" by Yaa Gyasi (Knopf Publishing, 2016): "It's the story of two half-sisters in 18th-century Ghana—one married to a slave trader and the other sold into slavery. The threads of the story follow their descendants, alternating between war-torn Ghana and the United States and leading up to the present day. The characters are unforgettable in their resilience, the prose is stunning, and the book stays with you long after you have finished reading."
What are you reading and what do you think about it? We'd love to know! Email us at dsmeditor@bpcdm.com. Your book and comments may appear in our next issue.
---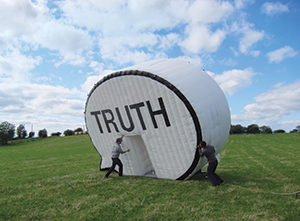 Speak …
… your mind in The Truth Booth, a temporary sculpture that will stop in Des Moines Sept. 28-29. Upon entering the 14-by-23-foot inflatable speech bubble, you'll be prompted to complete the statement "The truth is …" The two-minute recorded segments will be compiled and then shared and archived on websites, YouTube and other platforms. Some recordings may become part of future art exhibits.
The Truth Booth first caught Ames artist Mitchell Squire's attention last spring, when the four artists who created the project launched a national tour with the goal of stopping in all 50 states before the November election. Squire, also a professor of architecture at Iowa State University, pledged $5,000 to sponsor the booth in Iowa, an amount that was then matched by the Greater Des Moines Public Art Foundation.
Squire says he wants to bring the project to Des Moines so that a diverse range of people—disenfranchised youths and adults, businesspeople, high school and college students, and seniors, among others—can "lend their thoughts and voices to what they think the truth is; they can be a part of global conversations via art." He's working with local groups and schools to foster engagement in the project.
In addition, Squire says The Truth Booth will serve to "connect our Central Iowa creative community to an important and innovative art project that's having a national and international impact on public spaces in an election year."
Although the election spurred the timing of the tour, Squire emphasizes that comments don't have to relate to politics or social issues. You can say anything you want. "The truth can be purely personal in nature," he says. "It can be as simple as 'I love my puppy more than anything.' "
Squire also hopes to stimulate interest through additional activities, such as a public talk by one of the project's key artists. "The more we can build an event around having The Truth Booth here, the better," he says.
At press time, the location for the booth hadn't been determined; Squire was hoping for a Western Gateway site downtown. To learn more about the project and the artists who created it, visit insearchofthetruth.net.
---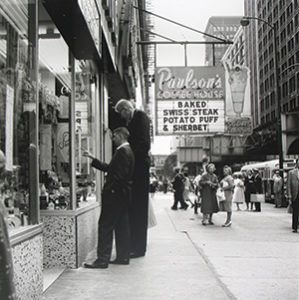 View …
… the compelling street photographs of the late Vivian Maier (1926-2009) at an exhibit opening Sept. 17 at the
Des Moines Art Center. "Vivian Maier: Through a Critical Lens" features 70 photographs she created between the late 1940s and early 1980s.
We've been looking forward to this exhibit ever since we first heard about it; Maier's arresting photos of people on the streets of Chicago and New York City are unfailingly evocative. And Maier, who worked as a nanny, is just as intriguing as her photo subjects: Intensely private, she never publicly exhibited her photographs. In 2007, her huge body of work—which includes more than 200,000 negatives—was discovered at a thrift auction house in Chicago.
The story of Maier and her work is still unfolding, which makes this exhibit unique, says Alison Ferris, the Art Center's senior curator. "The exhibit is a great opportunity for the audience to see art history in the making," she says. "There hasn't been any historical scholarship done on her work yet. No one…is an expert on her work."
Because of that, the Art Center is taking a different approach than usual in presenting the exhibit, Ferris says: "Rather than telling the public about her work, we'll be raising questions. So many questions about her work, her perspective and her life remain."
For example, Ferris says of the 200,000 negatives, "we've only seen a fraction of what those images are. Maier has been labeled a street photographer, but are street images predominant in the archive? We don't know."
What's more, Ferris notes, "Maier was absolutely private and never intended to publicly exhibit her work, so from an ethical standpoint, is it right to show her work? These are good questions to ask."
Along with the exhibit, the documentary "Finding Vivian Maier" will be shown Sept. 22, Oct. 23, Nov. 13 and Jan. 8 at the Art Center. A discussion will follow each showing. The exhibit runs through Jan. 22. For more information, visit desmoinesartcenter.org.
---
Calendar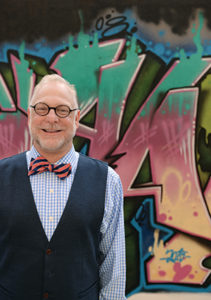 Celebrate …
… the 20th anniversary of StageWest Theatre Company and its record of producing cutting-edge theater in Des Moines. Over the past two decades, StageWest's goals have never wavered, says Todd Buchacker (pictured), the company's producing artistic director: "consistently telling contemporary stories that are socially significant."
The social impact is in the numbers: 974 performances of 108 plays, seen by 92,130 theater fans.
Twenty years can't pass without challenges, of course. "Fundraising is a challenge every day," says Buchacker (pronounced BYOO-acker—we had
to ask).
He more readily accepts another frequent challenge: "We bite off more than we can chew," he says with a chuckle, recalling the staging and production difficulties of some shows. "But then somehow we make it work. We pare it down to what is essential to tell the story."
That's rewarding creatively, and pleasing to a theater-savvy audience that recognizes StageWest's inventive approach to the craft.
They'll bring that approach to the stage again this season, with plays that "reflect where we are as a society," Buchacker says. That's fundamental to StageWest's raison d'etre. See it live in this season's initial dramas, listed at left, which will be performed at Kum & Go Theater in the Des Moines Social Club.
For more information about StageWest and its full schedule of shows, visit stagewestiowa.com.
Upcoming shows
"Hand to God" by Robert Askins, Sept. 9-18, addresses religion and relationships.
"Ugly Lies the Bone" by Lindsey Ferrentio, Nov. 11-20, deals with the homecoming of a soldier from Afghanistan.
"Marjorie Prime" by Jordan Harrison, Jan. 13-22, 2017, tackles the implications of artificial intelligence and the anguish of an elderly woman's fading memory.
"August: Osage County" by Tracy Letts (produced jointly with Repertory Theater of Iowa) March 3-19, 2017, explores the shady secrets of sisters.
---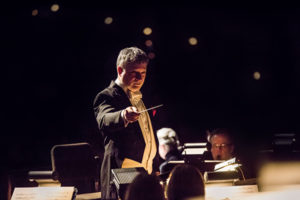 September
3 Enjoy jazz performances and activities for all ages at the Des Moines Social Club's inaugural jazz festival. Doors open at 11 a.m., the Des Moines Social Club. $10 ($50 for a VIP pass); desmoinessocialclub.org.
9 "Hand to God" explores the fragile nature of faith and morality. Presented by StageWest Theatre Company. See story, page 32. Through Sept. 18 (dates and times vary), Kum & Go Theater at the Des Moines Social Club. $20-$33; stagewestiowa.com.
11 View beautiful classic cars at the Des Moines Concours d'Elegance. See story, page 56. 10 a.m.-4 p.m., Western Gateway Park. Free admission; desmoinesconcours.com.
17 The Des Moines Art Center opens "Vivian Maier: Through a Critical Lens," featuring 70 photographs by the late street photographer. See story, page 30. Through Jan. 22, 2017, Des Moines Art Center. Free admission; desmoinesartcenter.org.
23 Arthur Miller's classic "Death of a Salesman" follows the story of Willy Loman, who futilely chases the great American dream. Presented by Repertory Theater of Iowa. Through Oct. 2 (dates and times vary), Kum & Go Theater at the Des Moines Social Club. $18-$33; rtiowa.com.
24 The Des Moines Symphony (pictured) opens its season with Beethoven's Symphony No. 9 ("Ode to Joy"), accompanied by three choirs. Rossini's "William Tell Overture" and J.S. Bach's Brandenburg Concerto No. 5 also are on the bill. 7:30 p.m.; also Sept. 25 at 2 p.m., Des Moines Civic Center. $15-$65; dmsymphony.org.
27 Join us as we unveil the new edition of ia magazine at a party hosted by Des Moines University. 5-7 p.m. (comments at 6 p.m.), Des Moines University, 3200 Grand Ave. Free; dsmmagazine.com.
30 Celebrate the Des Moines Public Library's 150th anniversary at the Book Ball 150. See story, page 146. 6:30 p.m., World Food Prize Hall of Laureates. $200; dbriles@dmpl.org.
---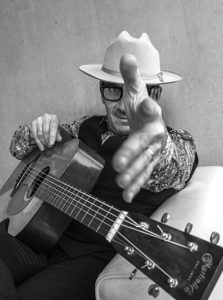 October
1 Acclaimed as one of the world's best violinists, Sarah Chang will perform works by Bartok, Brahms and Franck. Julio Elizalde performs on piano. Presented by Civic Music Association. 7:30 p.m., Sheslow Auditorium at Drake University.
$25-$55; civicmusic.org.
6 Elvis Costello (pictured) stops in Des Moines on his "Detour" tour to perform his most popular songs and selected favorites. 7 p.m., Hoyt Sherman Place. $55-$99.50; hoytsherman.org.
7 With timeless music from Leonard Bernstein, "West Side Story" tells the enduring story of Tony and Maria, whose love transcends rival gangs. Through Oct. 30 (dates and times vary), Des Moines Community Playhouse. Tickets start at $25; dmplayhouse.com.
28 Ballet Des Moines opens its season with "A Triple Bill." The company's artistic director, Serkan Usta, and two guest choreographers will each present a ballet. See story, page 102. 7:30 p.m.; also Oct. 29 at 7:30 p.m. and Oct. 30 at 2 p.m., Hoyt Sherman Place. $15.50-$49.50; balletdesmoines.org.
25 Surround yourself with beautiful cars and get your copy of the November/December issue of dsm at the unveiling event hosted by Acura of Johnston. Fun guaranteed. 5-7 p.m. (short program at 6 p.m.), Acura of Johnston, 5138 Merle Hay Road, Johnston. Free; dsmmagazine.com.