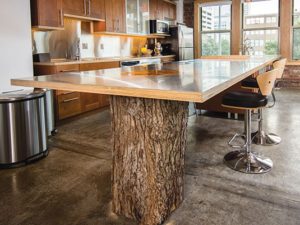 Remodeling is all about transforming an unappealing "before" into a delightful "after." A tour of remodeled homes this weekend invites you to see such pleasing results in one house after another. Inspiring, right?
This 16th annual Tour of Remodeled Homes runs from 10 a.m. to 6 p.m. Saturday and Sunday, Sept. 17 and 18. It's presented by the Remodelers Council of Greater Des Moines.
Featuring 15 homes, the show is a great source of ideas and inspiration, whether you're considering a new kitchen, a finished basement or a clever way to improve your home's space or spiff up its face. It's also an opportunity to meet contractors who can help you achieve your goals.