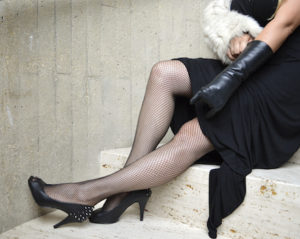 Art Noir, the group that has more fun than anyone else at the Des Moines Art Center, has a party Saturday, Oct. 8, to celebrate its 10th anniversary, and the theme is all noir — the whimsical, melodramatic darkness of their identity.
So from 8 p.m. to midnight, expect to see provocative femme fatales, rogues and villains among the crowd at the Art Center. They'll have a costume contest, music by NOLA Jazz Band and other fun details to be found here. And they offer this Pinterest board to inspire you.
It's playful fun for grown-ups, so you must be 21 or over to attend. Advance tickets at the Art Center's information desk are $20 for members, $30 for non-members. Tickets Saturday will be $40.