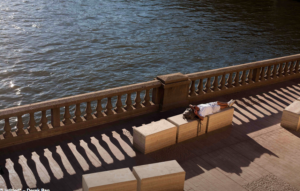 Inspired by the Des Moines Art Center's exhibition "Vivian Maier: Through a Critical Lens," local photographers entered their own street photography in a competition that has yielded an exhibition of 67 photos.
The exhibit opens Dec. 12 in the Adrienne and Charles Herbert Galleries and runs through Jan. 3.
A "community celebration" event will be Dec. 15 from 5 to 7 p.m. Street photography documents and explores urban centers, focusing on scenes of city life, urban landscapes and portraits made on the street.