The part of your style you're known for: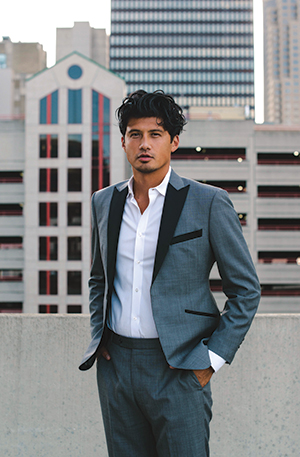 My "manpris." Thirteen years ago, I cut my Nike sweatpants into capris (before they became cool!) and have rocked them ever since.
The piece of clothing or accessory you couldn't live without:
My painted left pinky nail, which is for my daughters. They love trying out new designs on it.
Your style icon:
Roger Federer. He looks stylish on or off the court.
Any fashion regrets?
Wearing my sister's "compression" pants to school in sixth grade—about 15 years too soon. Huge regret!
Hobbies:
I love playing tennis and basketball, biking and swimming, drawing, and singing and playing guitar.
Passion:
My faith and my family.
Favorite thing to do in Des Moines:
Go for walks. Everywhere.
Picky about:
Clothes.
Not so much:
Everything else.
Always up for:
A long walk and ice cream.
Never up for:
Horror movies!