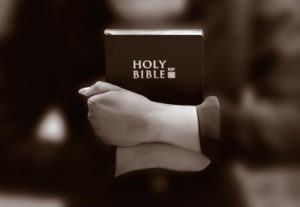 When Ken-Matt Martin called to tell us about Pyramid Theatre Company's upcoming season, his excitement was palpable–with good reason: Following a robust debut season last year, the company will build on that success with "The Amen Corner," a classic play by James Baldwin, and the premiere of "Mississippi …," a new work by Dallas-based playwright Jonathan Norton. The two shows will be presented on a rotating basis July 21-Aug. 6.
Executive Director Martin, who's currently earning an MFA in directing at Brown University, will direct both plays. "The Amen Corner" takes place in New York in the 1950s and examines the role of religion and dysfunction in an African-American family. "The show is about faith, family, loss and redemption," says Martin, a co-founder of Pyramid. "It's about healing. … In light of the current divisiveness in our country, this [play] feels really right for right now."
Set in Jackson, Mississippi in 1963, "Mississippi …" explores the tension within families and among neighbors in the hours before the assassination of civil rights activist Medgar Evers. The play takes a look at "what it meant for a black family to be caught in the crossfire of well-known civil rights leaders. Some families didn't always agree with what the leadership was doing; they saw them as agitators," Martin says, likening those apprehensions to ones some older-generation African-Americans may harbor about today's Black Lives Matter movement.
The venue for the shows will be announced at a later date. "We are spending February celebrating Black History Month and rolling out information about our new season," Martin says. The Little Rock, Arkansas, native and Drake University graduate adds he's excited to return to Des Moines and remains committed to bringing to local audiences high-quality classic and contemporary works that explore authentic African-American life. As Martin gains increasingly high-profile acting, producing and directing gigs in Chicago, New York and other locales, "people ask me why I keep coming back to Des Moines," he says. "My response is that Des Moines has become home. … I am truly committed to be there the rest of my life."
To learn more about Pyramid and Martin, read this dsm story and go to the company's website.