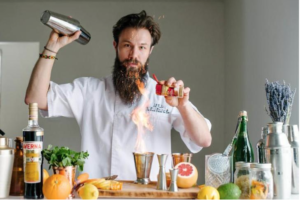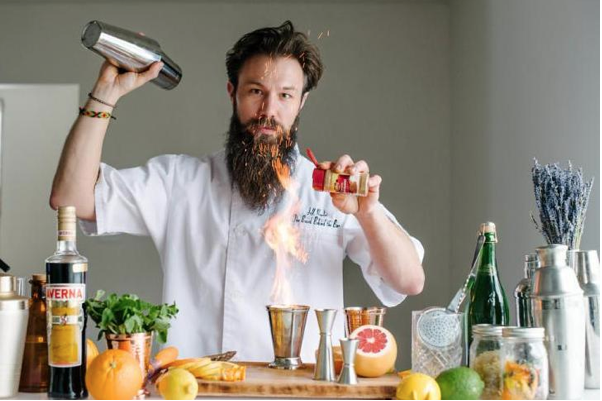 Jeff Naples, a cocktail consultant known as The Beard Behind the Bar, will demonstrate his own brand of mixology magic at cocktail classes titled "The Goldfinch Cocktail Experience." They're held at Goldfinch on the last Wednesday of each month (the first was Feb. 22).
Naples, a certified mixologist based in Des Moines, is passionate about bringing the locavore food movement to the cocktail glass. "Using fresh ingredients and local flavors is a huge part of Goldfinch's cocktail program," he says. "These ingredients tell a story of the land and culture, and can greatly contribute to the ambiance of an event or place."
For the first class, guests will practice making two of Goldfinch's signature cocktails and a new seasonal cocktail. Naples will also discuss the history and fundamentals of bartending.
The classes may be taken as a one-time event or as a series. According to Naples, future sessions will continue to cover core bartending skills while also exploring the stories behind various spirits and the know-how needed to create your own recipes.
"There is quite a lot of material to cover," Naples says, "so we are picking out things that will help our guests be excellent hosts in their own social circles."
The classes cost $50 each and include light bites from Goldfinch's kitchen. Prepayment is required; call 515-282-2995.—Wini Moranville

Wini Moranville covers food and dining for dsm. Follow her at All Things Food – DSM Wini Moranville.