Celebrate …
… that most splendid of American art forms—jazz—March 18 at Hoyt Sherman Place. This year marks the centennial of the first jazz recording, as well as the 100th birthdays of the late jazz greats Ella Fitzgerald, Dizzy Gillespie and Thelonius Monk.
To mark the milestone, Civic Music Association is presenting "Jazz 100: The Music of Dizzy, Ella, Mongo and Monk." The concert will feature some of today's most acclaimed jazz musicians, including Lizz Wright on vocals, Chris Potter, tenor sax; Avishai Cohen, trumpet; and Wycliffe Gordon, trombone; plus a dynamic rhythm section. Danilo Perez, former pianist for Dizzy Gillespie, is the musical director.
"This is an A-list group of artists," says Peter Stevenson, executive director of Civic Music Association. "And it's a diverse group; it'll be like a mini United Nations up on stage. We have an Israeli trumpet player, a Cuban percussionist (Roman Diaz), an African-American vocalist."
In early 1917, the Original Dixieland Jass Band (the group changed "Jass" to Jazz later that year) had an enthusiastic following in New York, prompting the Victor Talking Machine Co. to ask them to record "Livery Stable Blues." Initially marketed as a novelty, the groundbreaking recording became a surprise hit.
The Jazz 100 artists will perform music that blossomed after that recording, focusing on Fitzgerald, Gillespie, Monk and the late influential jazz percussionist Mongo Santamaria. "The concert will appeal to jazz fans, of course, but also folks who are casual listeners," Stevenson says. "It will be an entertaining night for all."
The concert begins at 7:30 p.m. Tickets are $15-$59, available through Ticketmaster. For more information, go to civicmusic.org.
---
MARCH
3 
Repertory Theater of Iowa and StageWest Theatre Company team up to present "August: Osage County," the story of an Oklahoma family that reunites after the father disappears. The Pulitzer Prize-winning play is billed as a comedy that "exposes the dark side of the Midwestern American family." Through March 19 (dates and times vary), Kum & Go Theater at the Des Moines Social Club. $18-$33; rtiowa.com or stagewestiowa.com.
4 
Renowned pianist Robert Thies will perform Brahm's Second Piano Concerto at this Des Moines Symphony (pictured) concert. The bill also includes Mendelssohn's "A Midsummer Night's Dream" and Mussorgsky's "Pictures at an Exhibition." 7:30 p.m.; also March 5 at 2:30 p.m., Des Moines Civic Center. $15-$65; dmsymphony.org.
17
"The New Mel Brooks Musical: Young Frankenstein" re-imagines the classic Frankenstein story—in a hilarious way. Presented by Des Moines Community Playhouse. Through April 9 (dates and times vary), Des Moines Community Playhouse. Tickets start at $25; dmplayhouse.com.
18
"Jazz 100" features the music of jazz pioneers by some of today's top performers. See story, page 28.Presented by Civic Music Association. 7:30 p.m., Hoyt Sherman Place. $15-$59; civicmusic.org.
---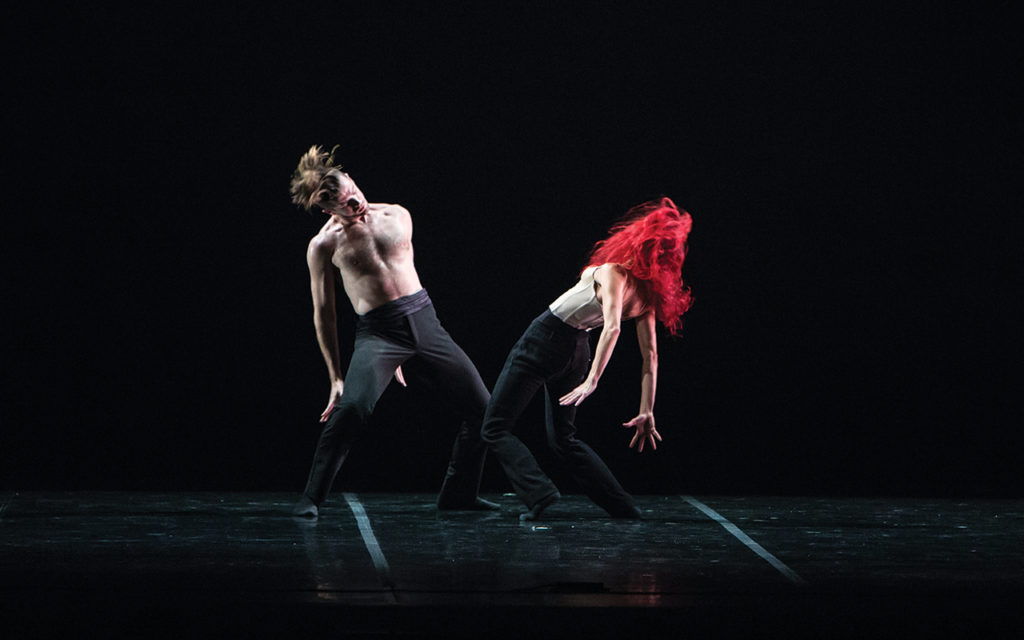 APRIL
4
The 2015 Tony Award winner for best musical, "Fun Home" is based on Alison Bechdel's best-selling graphic memoir, chronicling her life at three different ages as she explores her childhood through adult eyes. Presented by Des Moines Performing Arts. 7:30 p.m. through April 8; also April 9 at 1 p.m. and 6 p.m., Des Moines Civic Center. Tickets start at $35; desmoinesperformingarts.org.
15
Ballet Des Moines brings the enduring fairy tale "Snow White" to the stage, with live music performed by Des Moines Community Orchestra. 1 p.m. and 6:30 p.m., Des Moines Civic Center. $16.50-$55; balletdesmoines.org.
22
Des Moines Vocal Arts Ensemble will mark its 25th anniversary at the "Silver Celebration Cabaret," performing pieces on the lighter side. The concert event also is a fundraiser and will include hors d'oeuvres and a silent auction. 7 p.m., World Food Prize Hall of Laureates. $50; dmvae.org.
25
This will be fun: We'll unveil the May/June issue of dsm at Vivian's Diner and Drinks at the Kirkwood in the lively Court Avenue district. Network, enjoy drinks and food, and get the new issue to take home. 6-7 p.m. (unveiling and short program at 6 p.m.), 400 Walnut St.; dsmmagazine.com; viviansdm.com.
27
Ballet Jazz of Montreal (pictured) is an internationally renowned contemporary ballet company known for its high-energy, innovative and evocative style that emphasizes "the full expression of each dancer's identity." Presented by Des Moines Performing Arts. 7:30 p.m., Des Moines Civic Center. Tickets start at $15; desmoinesperformingarts.org.