By Wini Moranville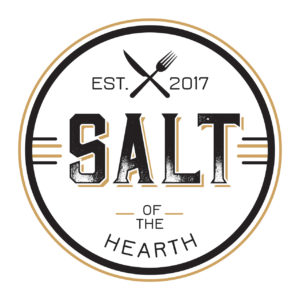 WineStyles
shops categorize wines by style, such as crisp, silky, rich, fruity and bold. Set to open at the end of this month,
BeerStyles
will take the same approach to beer. The 100-tap venue is part of a new, multifaceted restaurant experience that will offer a range of eating and drinking opportunities. All under one roof (formerly the site of Crave, Graze, Gino's and Cowboy Jack's), you'll soon find:
BeerStyles Taproom and Gastropub: Sophisticated comfort food — including flatbreads, seven varieties of poutine, mussels and fries, and raw-bar specialties — will be served alongside the beer options.
Salt of the Hearth: This country-European restaurant will have a fireplace as its focal point. According to executive chef Kevin Cahill, it will serve updated versions of grandmotherly cooking from France, Italy and Spain.
Libations Mixology Bar: Patrons will be able to order craft cocktails as well as the classics.
The Residence Wine Lounge: A modern twist on the supper-club lounge, the intimate environment will feature soft seating, such as love seats and sofas, as well as a fireplace.
The Last Course Dessert Bar: Pie, cookies, brownies, gelato, cheesecakes and other sweets will be available throughout the restaurant.
La Veranda: The Southern European-inspired patio will serve house sangrias, specialty cocktails and small plates.
The partners behind these plans are husband-and-wife team Andrea and Bryan McGinness, who are also the owners of the WineStyles franchise, along with Chef Kevin Cahill and Jeff McGinness (brother to Bryan). Cahill is a New York City native who has worked in numerous restaurants, including Tavern on the Green and the Pera group of Mediterranean restaurants.
When asked whether it was a dicey prospect going into a space where so many others have failed, Bryan McGinness mentioned that the way they're cozying up the space into nooks and crannies will transform the experience, making it unique from anything tried (and, alas, failed) before.
"WineStyles is one of the long-standing West Glen tenants," added Andrea McGinness. "So we'll bring synergy to it. We have a huge following."
BeerStyles is set to open June 26; the team will roll out the other venues in July.
Wini Moranville covers food and dining for dsm. Follow her at All Things Food – DSM Wini Moranville.