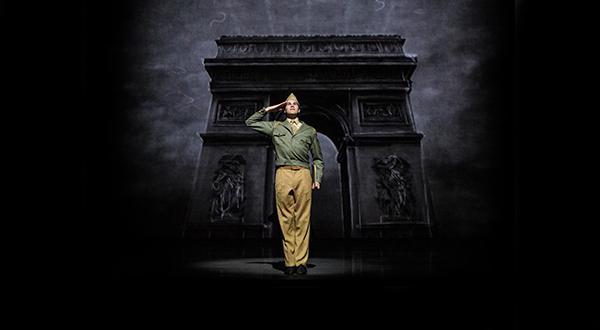 JULY
4 Celebrate the Fourth with Christopher's Very Happy Band at Urbandale Lion's Park. The concert kicks off Metro Arts Alliance's annual Jazz in July series, which will include 15 additional performances by a variety of bands, involving 150 musicians, throughout the month. All concerts begin at 6:30 p.m.; venues vary (including six new locations this year). Free admission to all. For a complete lineup, go to metroarts.org.
8 The annual 80/35 Festival begins. The event features more than 40 acts performing on three stages over two days. Doors open at 4 p.m. July 8 and 11 a.m. July 9, Western Gateway Park. $80 for two days and $45 for one day; 2017.80-35.com.
6  In "Maria de Buenos Aires," a young prostitute becomes captivated by tango and is pulled into an ethereal world that blurs religion, dance and rebirth. Performed in Spanish with English supertitles. Presented by Des Moines Metro Opera as part of its 2nd Stages Series. 8 p.m.; also July 13 at 8 p.m., the Temple for Performing Arts. $40; desmoinesmetroopera.org.
14 We've got trouble, my friends, right here in Des Moines—at least when Harold Hill hits town. "The Music Man," Meredith Wilson's musical comedy, tells the story of the fast-talking traveling salesman, an upstanding librarian and their adventures in River City, Iowa. 7:30 p.m., Des Moines Community Playhouse. Through Aug. 6; dates and times vary. Tickets start at $29; dmplayhouse.com.
18 The Tony Award-winning musical "An American in Paris" (pictured, above) whisks you back to the French capital following the end of World War II where the love story between a French ballerina and an American soldier unfolds. Presented by Des Moines Performing Arts. 7:30 p.m., Des Moines Civic Center. Through July 23; times vary. Tickets start at $35; desmoinesperformingarts.org.
21 Pyramid Theatre Company opens its new season with "The Amen Corner," followed on July 27 by "Mississppi…". Click here to read the story. The two shows are performed on a rotating basis through Aug. 6 (times vary), Stoner Theater at the Des Moines Civic Center. $26; pyramidtheatre.org.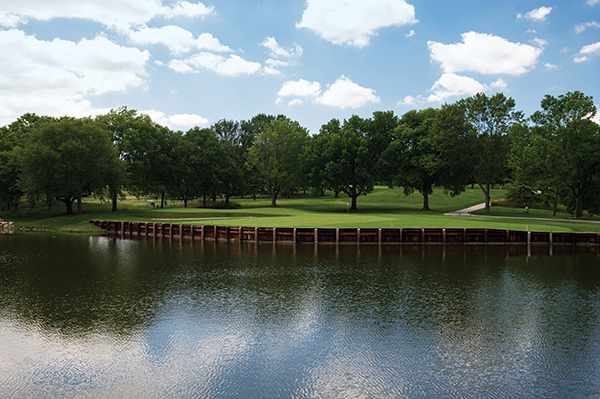 AUGUST
4  View new work from artists Rod Massy, Stephen Metcalf and Brian Roberts at the opening reception for a new exhibit at Olson-Larsen Galleries. 5 p.m., 203 Fifth St., West Des Moines; olsonlarsen.com. Then on Aug. 25, head to Moberg Gallery for the opening of a new exhibit featuring the work of husband-and-wife artists Karen Strohbeen and Bill Luchsinger. 5 p.m., 2921 Ingersoll Ave.; moberggallery.com.
14 The Solheim Cup begins, with junior matches played Aug. 15-16 and professional matches Aug. 18-20. For more information, read the story here. Des Moines Golf and Country Club. Ticket prices vary; SolheimCupUSA.com/2017-event-info.
18 Enjoy two lunches or one three-course dinner for $28 at 39 of Greater Des Moines' top eateries during Restaurant Week. Read more here. Through Aug. 27; desmoinesrestaurantweek.com.
29 Check out the recently opened Mercy Comfort Health Center for Women and be among the first to get the new issue of dsm at the unveiling party for the September/October issue. 5-7 p.m. (unveiling and short program at 6 p.m.), 1601 N.W. 114th St., Clive. dsmmagazine.com; mercydesmoines.org.