Above: "Four Spring Bulbs" by Des Moines artist Abigail Livingood; sheet steel, cut and welded. At Via Affirmativa, Livingood will present a workshop on creating art with mixed materials.
Engage …
… your muse at "Via Affirmativa 2017: Metamorphosis," a new event designed to encourage people to celebrate and participate in the arts.
At the two-day conference, which will be Oct. 13-14 at the Greater Des Moines Botanical Garden, local pros will conduct workshops on writing, storytelling, painting, horticulture, photography, mask making, dance and more. In the evenings, performances will feature dance, improv and music, including opera. In addition, visual artists will exhibit their works throughout the weekend.
Des Moines arts supporters Chad Michael Cox and Skip Asjes are bringing Via Affirmativa to Des Moines. In previous years, one national event was held in Colorado, but this year three regional conferences—in California, North Carolina and Iowa—are being organized.
Cox and Asjes explain that the "metamorphosis" part of Via Affirmativa is an acknowledgment that engaging in the arts can be a transformational experience—a way to revitalize your mind and lift your spirit in an uncertain time. "We want to create an environment that celebrates beauty …and affirms the vital role artists play in society," Asjes says, adding that "being exposed to diverse creative expressions" helps build understanding, connections and community.
Via Affirmativa is 6-10 p.m. Oct. 13 and 9 a.m.-10 p.m. Oct. 14. Tickets are $150 for adults and $75 for children ages 12-17. The cost covers workshops and performances. For tickets and more info, visit viaaffirmativa.org.
SEPTEMBER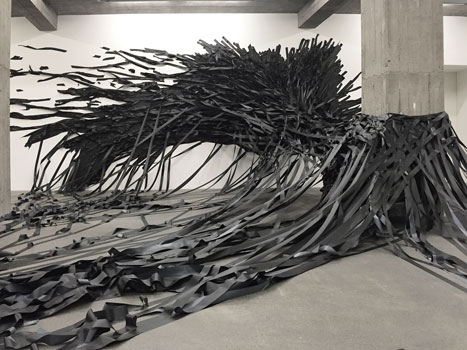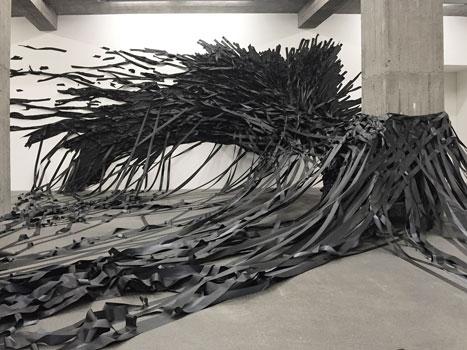 6 Get a first look at the newly restored and reopened Tea Room with dsm and Blackbird Investments as we celebrate the city's culinary scene and mark the success of this year's Restaurant Week. Stop by to learn more about the iconic space and its new life as an event venue as well as to enjoy food from local restaurants. 5-7 p.m. (short program at 6 p.m.), the sixth floor of the Wilkens Building, 713 Walnut St. Free admission, but advance registration is required at desmoinesrestaurantweek.com.
8 Here's what you'll do for love: See "A Chorus Line," the ever-popular musical that chronicles the hopes and heartaches of singers and dancers auditioning for a Broadway chorus line. 7:30 p.m., Des Moines Community Playhouse. Through Oct. 1 (dates and times vary). Tickets start at $29; dmplayhouse.com.
16 Tour 15 historic homes and explore other points of interest in the Sherman Hill neighborhood during "Doors to the Past: A Walking Tour of Homes." 2017 marks the 40th anniversary of the event. 10 a.m.-4 p.m.; also, Sept. 17, 23, 24. $15 for one weekend or $20 for both weekends; historicshermanhill.com.
22 Iowa Stage Theatre Co.— a new company formed by a merger of StageWest Theatre Co. and Repertory Theater of Iowa—launches its debut season with "Company," a dark-comedy musical that tells the story of a 35-year-old bachelor who contemplates his unmarried state. Music and lyrics by Stephen Sondheim. 7:30 p.m., Kum & Go Theater at the Des Moines Social Club. Through Oct. 8 (dates and times vary). $20-$35; iowastage.org.
23 Two-time Grammy nominee Jennifer Frautschi performs Max Bruch's First Violin Concerto at the Des Moines Symphony's season opener. Also on the bill: Weber's "Invitation to the Dance" and Rachmaninoff's "Symphonic Dances." 7:30 p.m.; also Sept. 24 at 2:30 p.m., Des Moines Civic Center. $15-$65; dmsymphony.org.
29 "Drawing in Space" (pictured above) explores the concept of line and space through large-scale, site-specific installations created with the novel yet quotidian material of tape. Through Jan. 21, 2018, Des Moines Art Center. Free admission; desmoinesartcenter.org.
---
OCTOBER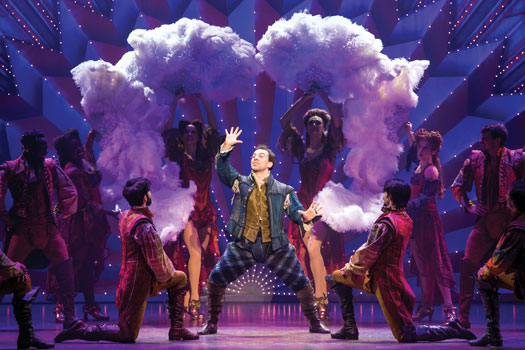 3 Discover and celebrate the beauty, arts and culture, exciting destinations and innovation of Iowa at the launch party for ia, our annual statewide publication. You also can check out the interesting exhibits at Wells Fargo History Museum, which is hosting the event, and enjoy a performance by Ballet Des Moines. 5-7 p.m. (unveiling at 6 p.m.), Wells Fargo History Museum, 666 Walnut St. Free admission; iapublication.com.
6 Check out the new signage, created by local artists, throughout Historic Valley Junction during Gallery Night. The effort is part of the national "CoSign" project; Valley Junction was chosen as one of two pilot communities. 5-9 p.m.; Valley Junction. Free admission; valleyjunction.com.
10 Des Moines Performing Arts opens its Broadway series with "Something Rotten" (pictured above), a comedy set in the 1590s that chronicles the desperate attempt of two brothers to write the world's first musical during a time when Shakespeare is at his peak. 7:30 p.m., Des Moines Civic Center. Through Oct. 15 (times vary). Ticket prices were unavailable at press time; desmoinesperformingarts.org.
20 Ballet Des Moines' professional dancers perform "Triple Bill," featuring three short works by the company's artistic director, Serkan Usta, and guest choreographers. 7:30 p.m.; also 7:30 p.m. Oct. 21 and 2 p.m. Oct. 22, Hoyt Sherman Place. $15.50-$49.50; balletdesmoines.org.
24 What awaits you in the November/December issue of dsm? Find out at the unveiling party hosted by Merchants Bonding Co. You'll also enjoy socializing, networking, and sampling cocktails and hors d'oeuvres. 5-7 p.m. (unveiling and short program at 6 p.m.), 6700 Westown Parkway, West Des Moines. Free; dsmmagazine.com; merchantsbonding.com.
27 David Sanborn Electric Band stops in Des Moines for a concert expected to blend instrumental pop, R&B and more traditional jazz. Over the years, saxophonist Sanborn has released 24 albums and won six Grammy Awards. Presented by Civic Music Association. 7:30 p.m., Hoyt Sherman Place. $35-$60; civicmusic.org.