Calendar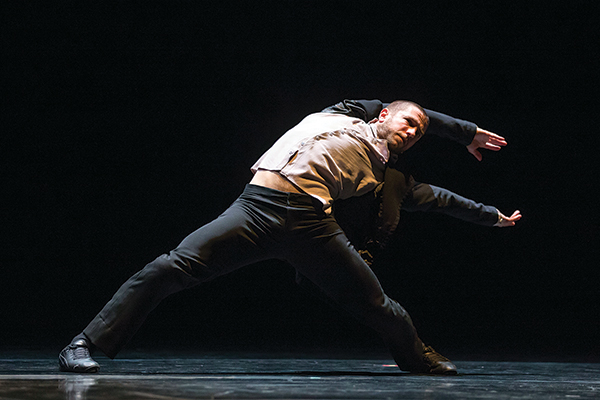 JANUARY
14 Take a break from winter in the Greater Des Moines Botanical Garden's tropical conservatory while enjoying some of the best blues in the Midwest. This month's Botanical Blues concerts feature Scott Davis and John Mattingly Jan. 14; Cindy Grill and Alan Smith Jan. 21; and J.D. Flanagan and Pat Hemann Jan. 28. 2 to 4 p.m. every Sunday through March, Greater Des Moines Botanical Garden.  $8; free for members; dmbotanicalgarden.com.
16 Multi-ethnic, award-winning songstress Gina Chavez gracefully blends the sounds of the Americas, moving between North American and Latin genres. 7:30 p.m., the Temple for Performing Arts. Tickets start at $28; dmpa.org.
24 The acclaimed and versatile contemporary dance company Hubbard Street Dance Chicago (pictured) will perform as part of Des Moines Performing Arts' dance series. The company presents both new works and masterpieces, drawing from a variety of techniques and traditions. 7:30 p.m., Des Moines Civic Center. $15-$60; dmpa.org. 
26 A romance novelist is rescued from a car crash by his "number-one fan" in "Misery." Based on the Steven King novel, the story takes a dark turn as the author is forced to write for his life. 7:30 p.m., Des Moines Community Playhouse. Through Feb. 11 (dates and times vary).  $29-$37; dmplayhouse.com
---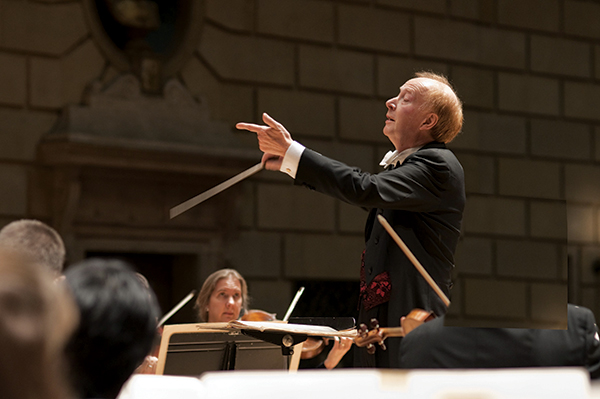 FEBRUARY
10 English guest conductor Christopher Seaman (pictured, above) leads the Des Moines Symphony in Stravinsky's "Petrouchka," following violinist Simone Porter's return to play Sibelius' Violin Concerto in D Minor. 7:30 p.m.; also 2 p.m. Feb. 11, Des Moines Civic Center. $15-$65; dmsymphony.org.
16 Jazz vocalist Cryille Aimée is acclaimed for her fresh and enlivening sound, the result of a hybrid of influences. Presented by Civic Music Association. 7:30 p.m., Sheslow Auditorium at Drake University. $10-$45; civicmusic.org.
17 The Des Moines Art Center's new exhibit "Wanderlust" brings together regional, national and international contemporary artists who focus on interactions with landscape through artistic mediums ranging from pencil to performance. Through May 13, Des Moines Art Center. Free admission; desmoinesartcenter.org.
20 The high-tempo Broadway musical "On Your Feet!" replays the lives of Cuban-born Emilio and Gloria Estefan, who rose to international superstardom before facing life-threatening tragedy. Presented by Des Moines Performing Arts. 7:30 p.m., Des Moines Civic Center. Through Feb. 25 (times vary). Tickets start at $35; dmpo.org.
23 Set in the 1950s near the Brooklyn Bridge, Arthur Miller's timely tragedy "A View From The Bridge" portrays events and tensions in a neighborhood of Italian immigrants, with Miller's characteristic focus on moral struggles. Presented by the Iowa Stage Theatre Co. 7:30 p.m., Des Moines Social Club's Kum & Go Theater. Through March 4 (dates and times vary). $20-$35; iowastage.org.
27 Socialize, network and be among the first to get the March/April issue of dsm magazine at the unveiling event hosted by Anawim Housing. 5-7 p.m. (short program at 6 p.m.), 1171 S.W. Seventh St., Des Moines. Free; dsmMagazine.com; anawimhousing.org.