Bookshelf
What You're Reading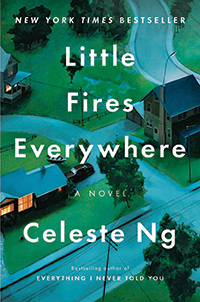 Sally Dix, executive director of Bravo Greater Des Moines, is reading "Little Fires Everywhere" by Celeste Ng (Penguin Press, 2017): "I love to read, and a friend recommended this book. I could not put it down. It's a well-told story about how easy it is for good intentions to go awry. As someone highly motivated by following the rules and doing the right thing, I found myself judging characters on one page, only to be reminded on the next that there is often more than meets the eye; right and wrong aren't always binary; and playing by the rules doesn't always lead where you think it will."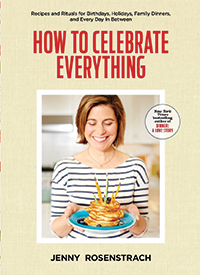 Dix also is reading "How to Celebrate Everything" by Jenny Rosenstrach (Ballantine Books, 2016): "I don't have nearly as much time to cook as I would like, nor do the little boys at my table always embrace my steps away from chicken nuggets, so I frequently just read cookbooks for fun. This one is a combination of recipes, short stories and beautiful photographs. I love the way it makes me think of my own family stories around food, and I love to read it before bed because it reminds me that every day is an opportunity to stop and smell the roses, even if the calendar doesn't tell you to."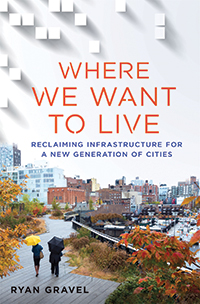 Tom Colvin, executive director of the Animal Rescue League of Iowa, is reading "Where We Want to Live: Reclaiming Infrastructure for a New Generation of Cities" by Ryan Gravel (St. Martin's Press, 2016): "Gravel [gave a presentation] in Des Moines about creating urban infrastructure to embrace nature, walking, biking and diversity of neighborhoods and business. I think Des Moines is the perfect place to practice what Ryan describes in his book, and I see Des Moines working toward that goal through city planning and neighborhood activism."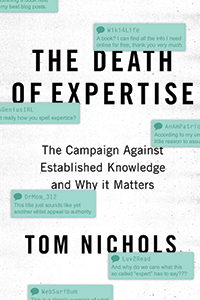 Rowena Crosbie, president of Tero International and co-author of "Your Invisible Toolbox," is reading "The Death of Expertise: The Campaign Against Established Knowledge and Why It Matters" by Tom Nichols (Oxford University Press, 2017): "Nichols takes a look at the dark side of the wide availability of information. He argues that the ability to choose the information (and misinformation) we consume has led to a narcissistic and misguided intellectual egalitarianism that has crippled informed debates. While I don't agree with all his points, his ability to provoke the reader and invite deeper thought about information consumption habits makes this book worth a read."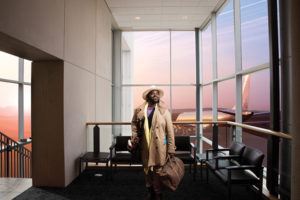 Calendar
Experience …
… Des Moines Metro Opera's sure-to-impress 46th summer festival season, which gets underway June 22 with the Iowa premiere of Antonin Dvorak's "Rusalka." Sung in Czech, the opera follows the story of a beautiful water nymph, performed by Sara Gartland (pictured on the cover), who falls in love with a human prince. Sound familiar? That's because it's based on Hans Christian Andersen's "The Little Mermaid"—which also, of course, is the basis of the Disney animated movie.
And because almost everything has an Iowa angle, we'll tell you this one: Dvorak's inspiration for "Rusalka" reportedly stemmed from his residency in Spillville, Iowa, in the summer of 1893, when he accidentally encountered a local "water nymph" while he was bathing in the Turkey River.
On June 23, DMMO will host its annual opening night dinner gala, followed by "Die Fledermaus," the perennially popular operetta by J. Strauss. "It's a precursor to the American musical," says Michael Egel, DMMO's general and artistic director. "It's a fresh, fun, farcical comedy."
The season also includes Jonathan Dove's "Flight," a contemporary opera inspired by the true story of a refugee stranded for 18 years in a Paris airport. The production stars countertenor John Holiday, whose voice intrigues and fascinates us: Countertenors are adult males who have an exceptionally high vocal range. The opera also features soprano Audrey Luna, who made history last year by singing the highest note ever hit (A above high C) at New York's Metropolitan Opera.
The summer festival follows a year of brag-worthy news for the company. For starters, DMMO raised $4 million to renovate and expand its headquarters in Indianola, exceeding its goal by $500,000. What's more, last season's ticket sales set a record, and this past fall, the company won a regional Emmy award with Iowa Public Television for its presentation of "Manon."
This summer's productions will be performed on a rotating basis through July 8 at Blank Performing Arts Center in Indianola. For more information or tickets ($37-$98), visit dmmo.org.
MAY
5 Led by award-winning artistic director Eduardo Vilaro, Ballet Hispanico celebrates Latino cultures through innovative dance. Presented by Des Moines Performing Arts. 7:30 p.m., Des Moines Civic Center. $15-$60; dmpa.org.
10 The comedy "Rapture, Blister, Burn" explores two women's divergent paths as it takes a hard look at gender politics in the wake of 20th-century feminist ideals. Presented by Iowa Stage Theatre Company. 7:30 p.m., Kum & Go Theater at the Des Moines Social Club. Through May 20 (dates and times vary). $20-$35; iowastage.org.
10 The Greater Des Moines Botanical Garden's Spring Garden Festival (pictured) is a four-day pop-up festival where you'll find some 500 limited-edition varieties of plants, plus garden art, merchandise and educational sessions and activities. Through May 13 (times vary), Greater Des Moines Botanical Garden. Free for members; $7-$10 for nonmembers; dmbotanicalgarden.com.
17 Join the Community Foundation of Greater Des Moines for its annual Celebration Luncheon and Report to the Community. 11:30 a.m., Community Choice Credit Union Convention Center. $30; desmoinesfoundation.org.
19 The Des Moines Symphony's season finale features award-winning pianist Charlie Albright playing Gershwin's "Rhapsody in Blue," plus works by Johann Strauss Jr., Shostakovich and Ravel. 7:30 p.m.; also 2:30 p.m. on May 20, Des Moines Civic Center. $15-65; dmsymphony.org.
31 Here's your chance to check out the new Hilton convention hotel downtown: Join dsm as we celebrate a milestone at the unveiling party for our special 15th anniversary issue. 5-7 p.m. (program at 6 p.m.), Hilton Des Moines Downtown, 435 Park St. Free; dsmMagazine.com.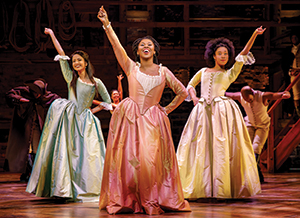 JUNE
2 Winefest celebrates its Sweet 16 with a weeklong schedule of events, starting with food-and-wine pairing workshops at Meredith Corp. and concluding with the Willis Grand Tasting on June 9 at Cowles Commons. Times, dates, venues and prices vary; winefestdesmoines.com.
7 Pyramid Theatre Company presents "Prowess," an action comedy that follows a group of four Chicago friends who, as a result of being crime victims, join forces to become makeshift superheroes and vigilantes. 7:30 p.m., Stoner Theater at the Des Moines Civic Center. Through June 17 (dates and times vary). $15-$25; pyramidtheatre.org.
9 The Des Moines Art Center opens "In the Spirit of Louise Noun." See story, page 130. Through Sept. 2, Des Moines Art Center. Free admission; desmoinesartcenter.org.
22 The Des Moines Arts Festival returns with 180 juried artists from across the country, plus live entertainment, art demonstrations, over 30 interactive art activities, a film festival and more. Through June 24, Western Gateway Park downtown. Free admission; desmoinesartsfestival.org. Art Week Des Moines, featuring a variety of arts-related community events, leads up to the Arts Festival. June 18-24, times and venues vary. Most events are free; artweekdesmoines.com.
22 Des Moines Metro Opera presents Dvorak's "Rusalka." See story, page 32. 7:30 p.m., Blank Performing Arts Center, Indianola. $37-$98; dmmo.org.
26 So what's in the next issue of dsm? Find out at the unveiling party for the July/August issue, hosted by Jester Park Nature Center. 5-7 p.m. (program at 6 p.m.), 12130 N.W. 128th St., Granger. Free; dsmMagazine.com; jesterparknaturecenter.com.
27 The Broadway blockbuster "Hamilton" (pictured) arrives. Presented by Des Moines Performing Arts. 7:30 p.m., Des Moines Civic Center. Through July 15 (times vary). Sold out; dmpa.org.