Bookshelf
What you're reading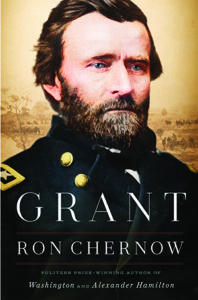 Geoff Wood, founder of Gravitate Coworking, is reading "Grant" by Ron Chernow (Penguin Press, 2017): "I picked up this biography of former President Ulysses S. Grant after reading a recommendation for it in an article in The Atlantic by Ta-Nehisi Coates called 'Five Books to Make You Less Stupid About the Civil War.' The book is more dense than what I usually read for fun, and I'm only about a quarter of the way through, but I am enjoying it.
I think there is a lot for all business leaders to learn from Grant's compounding flaws and failures as well as his ability to eventually redeem himself by being in the right place at the right time to join—and eventually lead—the Union effort. I'm still reading about the war years, and several times I've noticed something particularly poignant in learning about the setbacks that came directly from having to deal with underqualified political appointees in a time of national crisis."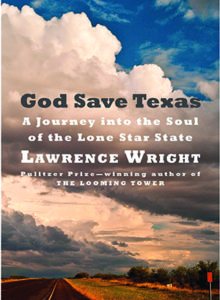 Neil Hamilton, director of the Agricultural Law Center and the Dwight D. Opperman Chair of Law at Drake University Law School, is reading "God Save Texas: A Journey Into the Soul of the Lone Star State" by Lawrence Wright (Knopf, 2018): "An insightful review of the state's evolving economy and politics from a lifelong, award-winning Texas author. The book allows an opportunity to consider how the economic forces underway in Texas society reflect the future challenges we face in the United States."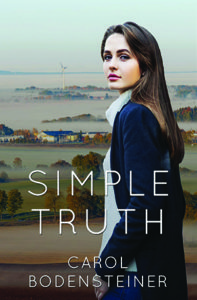 Emily Abbas, senior vice president and chief marketing and communications officer at Bankers Trust, is reading "Simple Truth" by Carol Bodensteiner (CreateSpace Independent Publishing Platform, 2018): "Iowa has a wealth of female authors who are worth a read. My friend and colleague Carol Bodensteiner is one of them. Her new book resonates with me on a number of levels: The protagonist is a public relations professional, the setting is Iowa, and the topics of immigration and having the courage to speak up could not be more relevant to today's world. Sent into a client setting far outside her comfort zone, the main character encounters situations where time and again she questions not only her client but also herself and her career. This young woman could be any of us."
---
Calendar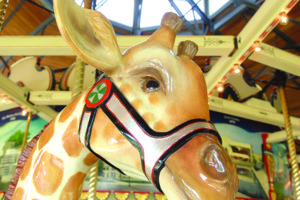 Saddle up …
buckaroos! And swing a leg over the seat of a hand-carved carousel horse for a ride back in time. This summer marks a season of celebration at Union Park's Heritage Carousel, which has been spinning now for 20 years.
The colors, music and smiles can brighten any visitor's mood, even those who just pause to watch and appreciate this finely crafted monument to nostalgia. Philanthropist J.C. "Buz" Brenton was the driving force, socially and financially, to set the carousel in motion. And volunteers continue to oversee its operation.
The glossy basswood horses, rabbits, a tiger, stork and other fanciful creatures have been burnished by the clutching limbs of young riders—about 45,000 in a typical season. By our clever dsm math, that's 900,000 riders, and the animals still look as eager to go as when they first lurched forward in 1998.
Accompanied by the cheery tones of a Stinson band organ, the carousel's 30 animals and two chariots can carry 35 riders at one time. Isn't it time to join them?
July
2 – The Des Moines Symphony celebrates 25 years of performing Yankee Doodle Pops, the family-friendly, popular concert featuring patriotic tunes and concluding with a dazzling fireworks display. Bring your picnic basket and blanket or lawn chair; you also can buy food there from a variety of vendors. Participate in the Yankee Doodle Drive Against Hunger by bringing a nonperishable food item to the concert. 6:30 p.m. concert prelude; 8:30 p.m. concert, West Terrace of the Iowa Capitol. Free; dmsymphony.org. 
5 – Aaron Copland's "The Tender Land" chronicles the lives of Laurie, her family and two migrant workers in a coming of age story set during the Great Depression. The story creates a portrait of the rural Midwest, youthful spirit and the American dream, while the score features the type of melodic music Copland is known for. As part of Des Moines Metro Opera's 2nd Stage Series, "The Tender Land" will be presented outdoors in partnership with Maytag Dairy Farms in Newton (pictured). 8:30 p.m.; also July 8 at 8:30 p.m., Maytag Dairy Farms, Newton. $40; desmoinesmetroopera.com.
6 – The 80/35 Music Festival showcases more than 40 acts performing on multiple stages over two days. Kesha and the indie electronic duo Phantogram are this year's headliners. Doors open at 4 p.m. July 6 and at 11 a.m. July 7, Western Gateway Park downtown. $75 for two days and $49 for one day; 80-35.com.
21 – The Warren Morrow Latin Music Festival features a range of styles, including salsa, cumbia and Caribbean. See story, page 78. Brenton Plaza; time and ticket information were unavailable at press time. Check the website for details: warrenmorrowmusicfest.com.
August
3 – Local playwright Robert John Ford's "Six on Six" celebrates the tradition of six-on-six girls' high school basketball in Iowa—its popularity, unique rules and the Title IX legal controversy that resulted in the game's demise. 7:30 p.m., Staplin Performing Arts Center, Valley High School. Through Aug. 12 (dates and times vary). $15-$30; robertjohnford.com.
17 – Enjoy two lunches or one three-course dinner for $28 at 36 of Greater Des Moines' top eateries during the annual Restaurant Week. See the guide starting on page 53. Through Aug. 26; desmoinesrestaurantweek.com.
17 – Written by acclaimed playwright Lynn Nottage, "Intimate Apparel" follows the story of Esther on her journey to open a beauty parlor where black women will be treated as well as the white women she sews for. Presented by Pyramid Theatre Company. 7:30 p.m., Stoner Theater at the Des Moines Civic Center. Through Aug. 26 (times vary). $16.50-$26.50; pyramidtheatre.org.
27 – The annual Cloris Leachman Excellence in Theatre Arts Awards celebrate outstanding contributions to locally produced theater in Greater Des Moines. Trophies will be awarded in a number of onstage and behind-the-scenes categories, including acting, directing and design. 6:30 p.m., Hoyt Sherman Place. $25; hoytsherman.org.
28 – Socialize, network and be among the first to get the September/October issue of dsm at the unveiling event hosted by Foster Group. 5-7 p.m. (short program at 6 p.m.), 6601 Westown Parkway, West Des Moines. Free; fostergrp.com; dsmMagazine.com.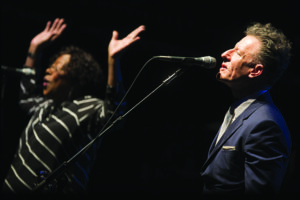 31 – Four-time Grammy Award winner Lyle Lovett and his Large Band (pictured) will perform an  engaging fusion of country, swing, jazz, folk, gospel and blues. 7:30 p.m, Hoyt Sherman Place. Tickets start at $59; hoytsherman.org.