Above: Michael Mayes starred in DMMO's production of "Soldier Songs." He'll return to the stage at Camp Dodge to play the role of Col. Jim Thompson in "Glory Denied."
Experience …

 
… "Glory Denied," an opera that chronicles the compelling true story of Col. Jim Thompson and the nine years he was held captive as a prisoner of war in Vietnam. A collaboration of Des Moines Metro Opera and the Iowa National Guard, the opera will be presented Nov. 16-18 at Camp Dodge in Johnston.  
The opera "highlights the struggles Thompson faced and also tells the parallel story of his wife, who had few choices but to move forward with her life as though he was lost," says Michael Egel, DMMO's artistic and general director. Thompson, America's longest-held POW, was shot down and captured by the Viet Cong in 1964. Held in jungle cages and dark cells, he survived disease, starvation and torture until he was released in 1973. When he returned home, he found he no longer knew his country, and his family no longer knew him. 
Baritone Michael Mayes (pictured)  will star as Thompson. Mayes is an ideal choice for the role: He played the lead role in "Soldier Songs" in 2017, which DMMO also presented at Camp Dodge. Egel says "Glory Denied" builds on the success of "Soldier Songs," which sold out and "was one of the most popular shows we've presented. Its success … underscored the value in telling the stories of our veterans through song."
In fact, he adds, "many of the earliest operas related to the struggles of warriors returning from battle. … What we ask our soldiers to do and how we receive them when they return home has been a perennial theme of sung stories."
For "Glory Denied," which is part of DMMO's innovative 2nd Stages Series, Camp Dodge's deployment hall will be converted into a theater space that will include military items on loan from the Gold Star Museum. After each performance, a discussion will feature Iowa combat veterans and active service members along with the cast and creative team, including the opera's composer, Tom Cipullo. Egel notes that the partnership between DMMO and Camp Dodge "disrupts expectations about how we artists create and how audiences receive live performing arts experiences."  
Tickets are $45 and are available at dmmo.org or by calling the box office at 515-961-6221. Showtimes are 7:30 p.m. Nov. 16-17 and 2 p.m. Nov. 18. The opera, which is based on the book by Tom Philpott, will be performed in English. Photo IDs (such as a driver's license) will be required to enter Camp Dodge.
Bookshelf
What You're Reading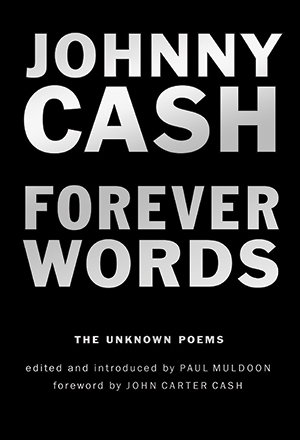 Curt Simmons, president and CEO of the Science Center of Iowa, is reading "Forever Words: The Unknown Poems" by Johnny Cash (Blue Rider Press, 2016): "I've taken a little break from my traditional reading list as I seek ways to better listen to, and hear, differing perspectives—to see through new lenses. Poetry can be such an authentic expression of a single person's experiences and yet resonates with others as we find truths about our lives in those poems. I am enjoying evening interludes of reflection and learning as I read Johnny Cash's poems."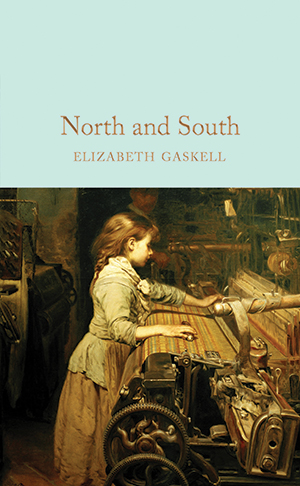 Myrna Johnson, executive director of Iowa Public Radio, is reading "North and South" by Elizabeth Gaskell (originally published in 1855): "I like to intersperse my go-to reading of escapist mysteries and thrillers with excellent literature. When I recently found myself without a book by my bed stand, I downloaded '50 Masterpieces You Have to Read Before You Die' and chose 'North and South' as my first read in the book. It is a beautifully written story about a young woman who is forced to leave her home in rural southern England for an industrial city in the north. It is about class and culture and education and religion, and while it takes place in England in the 1800s, the themes seem very familiar in America today. The book has been adapted for television twice, and I look forward to watching one of the versions once I finish reading the book."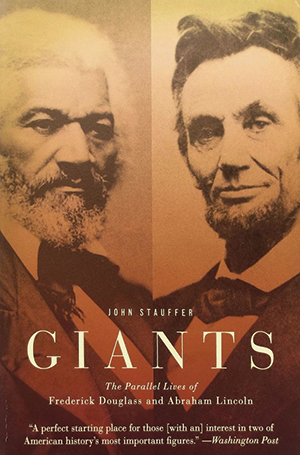 Diana Deibler, president of Deibler & Company, finished reading "Giants: The Parallel Lives of Frederick Douglass and Abraham Lincoln" by Des Moines native John Stauffer (Twelve, 2008) and then picked it back up and read it again: "I thoroughly enjoy learning about the leaders who created some of the most transformational shifts in our nation's cultural history. This dual biography is a new favorite." 
Deibler is also reading "Irresistible: The Rise of Addictive Technology and the Business of Keeping Us Hooked" by Adam Alter (Penguin Press, 2017): "It introduces the idea of 'behavioral addiction' to which we are even more vulnerable than substance addiction."
What You're Writing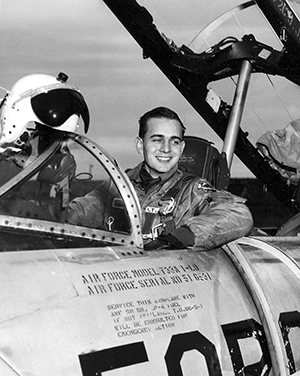 Autry Takes Off With New Novel
James A. Autry, celebrated local author, poet and publishing legend—who's also a columnist for dsm (see page 28)—has come out with his first novel.
Autry draws on his experience as a young fighter pilot stationed in France in the 1950s to recreate that era in "The Cold Warrior: When Flying Was Dangerous and Sex Was Safe."  The author himself describes the work as a "raucous novel," weaving the dangers of supersonic flying with a world of wild parties, uninhibited sex and, of course, love. "Yes, there are some triple-X passages in it," Autry notes, adding that that part is not autobiographical. "Part of what I wanted to do was take the romance out of the sex scenes and the hero stuff out of the flying scenes." 
"The Cold Warrior" is available at Beaverdale Books and through amazon.com.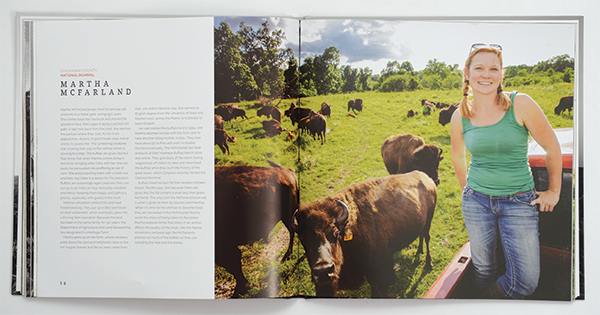 A Fresh Look at Female Farmers
A local photographer and writer have collaborated on a book project that has sent cultural ripples across Iowa and beyond. 
Photographer Kathryn Gamble and writer Barbara Hall (both contributors to dsm magazine) created "Women and the Land" (Ice Cube Press; $24.99), a showcase for more than two dozen women engaged in Iowa agriculture. 
Some of them inherited rural property and are managing farm operations remotely. Some work the land directly, often with relatives in family farm operations. Many grew up on farms but left to pursue education or career goals, only to find that their deepest passion is really for the land to which they have returned.  
"Women and the Land" is an intimate portrayal, capturing women immersed in the sometimes gritty, sometimes lovely, reality of rural life. And in poring over its images and text, we found ourselves drawn to the strength these women share and to the bond that each has formed with the firmly rooted life she loves.
We aren't alone in that impression. Midwest Book Review calls the large-format 96-page book "an inherently fascinating and impressively informative browse from cover to cover."
---
Calendar
November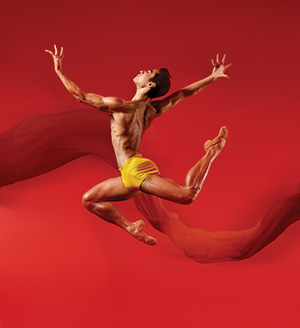 6 The multiethnic, 16-member Dance Theatre of Harlem performs both classic and innovative contemporary works to celebrate African-American culture. Presented by Des Moines Performing Arts as part of its Dance Series. 7:30 p.m., Des Moines Civic Center. Tickets start at $16; dmpa.org. 
8 Join dsm and the Community Foundation of Greater Des Moines at this special event to recognize this year's Sages Over 70 honorees. See story, page 65. 5-7 p.m., with program starting at 5:45 p.m., Hilton Des Moines Downtown. $50; dsmmagazine.com. 
16  "Glory Denied" chronicles the story of America's longest-held prisoner of war. Presented by Des Moines Metro Opera in collaboration with the Iowa National Guard.  7:30 p.m., Camp Dodge. Also Nov. 17 at 7:30 p.m. and Nov. 18 at 2 p.m. $45; dmmo.org. 
17 The Des Moines Symphony, along with virtuoso cellist Julian Schwarz, will re-create Leonard Bernstein's historic 1943 broadcast, performing a program of Schumann, Rósza, Strauss and Wagner. 7:30 p.m., Des Moines Civic Center; also Nov. 18 at 2:30 p.m. $15-$68; dmsymphony.org. 
28 Disney's "Aladdin" features songs from the film plus new music written by Tony and Academy Award winner Alan Menken. Presented by Des Moines Performing Arts. 7:30 p.m., Des Moines Civic Center. Through Dec. 9 (dates and times vary). Ticket prices are subject to change; as of press time, starting tickets were $40; dmpa.org. 
30 "Elf – The Musical" tells the story of Buddy, a human raised as an elf at the North Pole. Presented by Des Moines Community Playhouse. 7 p.m., Des Moines Community Playhouse. Through Dec. 23 (dates and times vary). $29-$46; dmplayhouse.com. 
December
7 Ballet Des Moines performs the holiday classic "The Nutcracker," which tells the story of Clara's adventure the night before Christmas, when toys come to life and a magical prince appears. 7 p.m., Hoyt Sherman Place. Also Dec. 8 at 1 p.m. and 7 p.m.; and Dec. 9 at 1 p.m. and 5 p.m. $16.50-$69.50; balletdesmoines.org.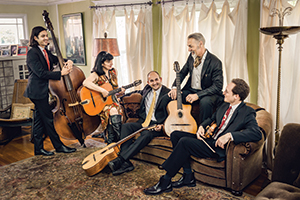 8 Hot Club of San Francisco will perform gypsy jazz and integrate popular holiday favorites in its "Cool Yule" concert. Currently undergoing a revival, gypsy jazz is a European swing-based style that centers on guitar and was inspired by Frenchman Django Reinhardt. Presented by Civic Music Association. 7:30 p.m., Sheslow Auditorium at Drake University. $30-$60; civicmusic.org. 
14 Join Scooge, Marley and those impossible-to-please ghosts when Iowa Stage Theatre Company presents Charles Dickens' "A Christmas Carol." 7:30 p.m., Kum & Go Theater at the Des Moines Social Club. Through Dec. 23 (dates and times vary). $20-$50; iowastage.org. 
16 Des Moines Vocal Arts Ensemble's annual Christmas concert will include songs and carols of the season. 4 p.m., St. Augustin Catholic Church. Ticket price was unavailable at press time; dmvae.org.