Above: The Des Moines Symphony will perform "Ellis Island/The New World."
Calendar
What We're Doing in March and April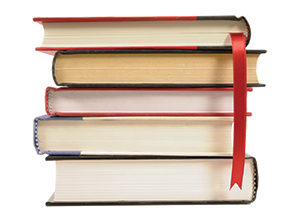 1. Readers Rejoice, Part 1
Sure, we love the music fests and art fests and food fests that our city hosts each year, but we've always thought there should be a special event for book lovers, too. And voilà! Now there is one, thanks to our friends at the Greater Des Moines Partnership, sponsors of the DSM Book Festival, making its debut March 30 at Capital Square and Cowles Commons. The event features nationally acclaimed, award-winning authors, including Susan Orlean, author of the 2018 best-seller "The Library Book," as well as the 1998 nonfiction classic "The Orchid Thief," which was made into the film "Adaptation." 
Other headlining authors are Nnedi Okorafor, acclaimed for her Africa-based fantasies and magical realism for adults and children; and Garth Stein, best known for "The Art of Racing in the Rain," which has sold more than 6 million copies. Additional activities include children's programming, poetry slams, a book market, contests, live music, and food and drink. What's more, the fest is free, so we're not accepting any excuses for not checking it out.
10 a.m.-7 p.m.; dsmpartnership.com.
2. Readers Rejoice, Part 2
The Des Moines Public Library's annual AViD (Authors Visiting in Des Moines) series gives us another way to celebrate our love of literature. Susan Orlean, who kicks off the series at the DSM Book Festival March 30, will be followed by Laurie Frankel April 18 and Chigozie Obioma April 22. Both will appear at the Central Library downtown. Frankel's 2018 best-selling novel, "This Is How It Always Is," chronicles a family's challenges in raising a transgender child. The Nigerian-born Obioma, author of the 2015 Man Booker Prize finalist "The Fisherman," published his second novel, "An Orchestra of Minorities," in January. Beyond April, authors include journalist Sarah Smarsh, May 2; novelist Madeline Miller, May 16; and New York Times war correspondent C.J. Chivers, May 23.
All appearances (except Orlean) begin at 7 p.m. at the Central Library. Free admission; dmpl.org/avid.
3. American Dreams
We embrace the cultural richness immigrants bring to our city. Some of us, in fact, aren't far removed from our own immigrant roots, which makes us even more eager to hear the Des Moines Symphony's concert "Ellis Island/The New World," March 16 and 17 at the Civic Center. 
The performance will feature a new work, "Ellis Island: The Dream of America," that blends theater, narration, historical photos and music to portray immigrants' journey to the New World. Also on the bill: celebrated pianist Anne-Marie McDermott playing Gershwin's jazz-infused Concerto in F; and Dvorak's famed "New World Symphony."
7:30 p.m. March 16 and 2:30 p.m. March 17; $15-$68; dmsymphony.org.
4. From Steps To Leaps
We continue to be impressed by the dynamic, top-notch presenters appearing during DMACC's lauded ciWeek (Celebrate! Innovation Week), which is described as a "unique combination of a university lecture series, Ted Talks, and SXSW." On March 6 and 7 at the DMACC West Campus, 10 keynote presentations, plus a panel of four Apollo astronauts, will focus on the theme "Small Steps to Giant Leaps." You're sure to be inspired by, among others, celebrity chef Roi Choi; Randi Zuckerberg, CEO of Zuckerberg Media (and yes, she's related to Mark—his sister); and Jerry Greenfield, the "Jerry" of Ben & Jerry's who co-founded the legendary company in 1978. After each presentation, those attending can meet and talk with the speakers.
Free admission; 5959 Grand Ave., West Des Moines; dmacc.edu/ciweek.
5. Estes, Gershwin, Bernstein
We never want to miss an opportunity to hear Simon Estes, our favorite opera singer and one of our favorite people. The world-renowned star and inspirational humanitarian will perform selections from Gershwin's "Porgy and Bess" with the Des Moines Symphony April 27 and 28. The concert will also feature Shostakovich's "Festive Overture" and Bernstein's choral masterpiece "Chichester Psalms," sung by Luther College's Nordic Choir.
7:30 p.m. April 27 and 2:30 p.m. April 28; $15-$68; dmsymphony.org.