Above: Ballet BC soars with innovation and artistry. The company will perform at the Des Moines Civic Center May 2. Photographer: Michael Slobodian
What We're Doing in May and June
Modern Dance
Des Moines Performing Arts' Dance Series consistently brings top-flight companies to town. We're looking forward to Ballet BC, which will perform May 21 at the Des Moines Civic Center. Based in Vancouver, British Columbia, the internationally acclaimed company focuses on contemporary ballet. Also known for its innovation, the company has developed some 45 new works since 2009 by well-known Canadian and international choreographers. Tickets for the Civic Center performance are $16-$61, available through dmpa.org.
Art For All
Art will be everywhere in our city in June. Which is exactly how we like it. The month starts off with the June 1 opening of the Des Moines Art Center's new exhibit, "Queer Abstraction;" turn to the story on page 116 to learn more. Then from June 24 to 30, Art Week Des Moines returns. As a decentralized and collaborative community platform, Art Week typically includes more than 60 events—most free—involving nearly every art form, such as theater, music, dance, visual art, film and the culinary arts. The website, artweekdesmoines.com, is continually updated; that's also where you can learn how to host your own event. 
Art Week culminates with the Des Moines Arts Festival June 28-30 at Western Gateway Park. Drawing more than 200,000 people each year, the free juried festival offers exceptional art and innovative programming. You can browse and buy works in a wide range of media from 180 top artists from around the country, plus enjoy live music, interactive art activities, a film festival, artist demonstrations, food and drink, and more. We can't fathom why anyone wouldn't go.
Journeys 
We've been fans of Pyramid Theatre Company since it launched five years ago, so we're eagerly anticipating the company's new season, which opens June 7 with "Too Heavy for Your Pocket." The play chronicles the journey of four Freedom Riders into the Deep South in 1961. Calling it "illuminating and moving," the New York Times noted the play "dramatizes questions of class difference within the black community that rarely get broached onstage." "Too Heavy for Your Pocket" was written by Pyramid co-founder Jiréh Breon Holder, who's now a writer for NBC-TV in Los Angeles, and will be directed by Tiffany Johnson, who recently was named Pyramid's producing artistic director. 
Pyramid also will present "How I Learned, What I Learned" by Pulitzer-Prize-winning playwright August Wilson. Described as provocative, humorous and heartfelt, the one-man autobiographical show chronicles how Wilson's struggles as a young black artist and his Pittsburg neighborhood inspired his now-famous plays about the African-American experience.
Both shows will be performed on a rotating basis through June 27 at Stoner Theater in the Des Moines Civic Center. More info and tickets ($20; $36.50 for the season): pyramidtheatre.org.
Get to the Point
Madness! Murder! Mayhem! What better way to enjoy a pleasant summer evening? At least when it comes to Iowa Stage Theatre's production of "MacBeth," which the company will present June 12-16 for this year's installment of Shakespeare on the Lawn at Salisbury House & Gardens. Lest we forget the dangers of power for power's sake, we have "MacBeth" to remind us: Driven by ambition and spurred on by his ruthless wife, the warrior MacBeth murders the king of Scotland and grabs the throne. Paranoia, tyranny, brutality and chaos follow. Then there are those strangely mesmerizing witches, who get some of the play's coolest lines ("Double, double, toil and trouble; Fire burn, and cauldron bubble!"). 
The show will be performed at 7:30 p.m. on the lawn; chairs will be provided, or you can bring your own blanket. Tickets are $30 for adults, $20 for students, available through salisburyhouse.org.
Satire to Tragedy
Every year, Des Moines Metro Opera doesn't just meet expectations, it exceeds them. We're confident this year will be no different, with favorites "La Bohéme," which launches the season June 28, and "Candide," opening
June 29 following the annual gala dinner. Puccini's "La Bohéme" follows a group of struggling bohemian artists in 19th-century Paris. A hundred years after its premiere, the popular opera was adapted into the musical "Rent," a Broadway blockbuster. "Candide," composed by Leonard Bernstein, is based on a French satire first published in 1759 by Voltaire. DMMO describes the witty operetta as "part opera, part musical and entirely irreverent." 
Michael Egel, DMMO's general and artistic director, is always committed to staging lesser-known, edgier works as well. For this season, the company's premiere of "Wozzeck" by Austrian composer Alban Berg promises to fit the bill. Taking place in rural Germany in the early part of the 20th century, the opera tells the story of a poor soldier who's afflicted with horrific visions and consumed with jealousy over his lover's lie, which ultimately leads to tragedy. 
The three summer productions will be performed on a rotating basis through July 21 at Blank Performing Arts Center in Indianola. For more information or tickets ($37-$111), visit dmmo.org.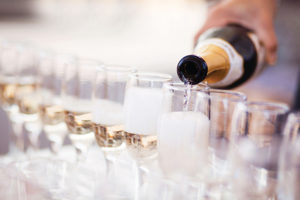 Summer Sips
Now in its 17th year, Winefest Des Moines is a weeklong (June 1-8) celebration of wine and food, two things we believe are always worth celebrating. With events ranging from casual to formal, you're sure to find one—or more!—that fits your mood, schedule and budget. For example, the Iowa Pork Producers Lawn Party at Jasper Winery on June 2 is a come-as-you-are gathering that costs just $15 in advance or $20 at the door. 
If you're seeking a more elegant affair, sign up for one of the prima dinners (always a favorite of ours) June 6. Hosts this year include Tom and Linda Koehn, Don and Margo Blumenthal, Rick Snyder, Sabrina and Adam Zenor, the Scene at the Lyon, and Finkbine Mansion. The $250 dinner includes multiple courses by some of the city's best chefs, paired with, of course, fine wine from top national and international vintners. The week culminates with the Willis Grand Tasting on June 8, 6-9 p.m. at Cowles Commons and Capital Square. Local restaurants and caterers provide hearty hors d'oeuvres that are served with wines from visiting wineries and importers. The cost is $75 per person. For a full list of events and more info, visit winefestdesmoines.com.