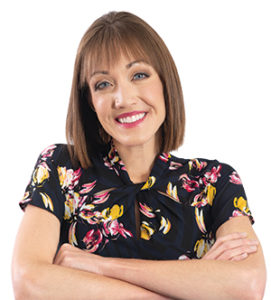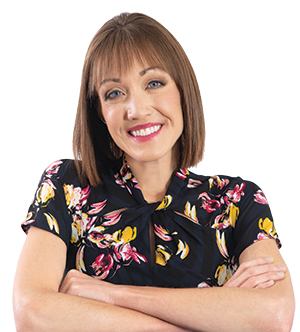 A Tale of Fries and Cries
High school is a time of transitions and transformations. For me, the most dramatic transformation occurred between day one of sophomore year, which I walked into with shoulders slumped at 180 pounds, and my first day of junior year, which I shivered into at 94 pounds. 
Self-conscious after carrying around extra post-puberty pounds—and always feeling just outside the "in" crowd—I made a commitment to myself on that first day of sophomore year that I'd lose weight. Being surrounded by beautiful, fit classmates with dozens of friends was a nudge toward the idea that losing weight would be the surefire way to solve all of my problems and guarantee happiness. The senior who sneered, "I bet you're going to be even more whale-like next year!" only strengthened my resolve.
I vowed to go to the gym for 30 minutes every weekday after the final bell rang. I swore off chicken strips and fries and swapped in grilled chicken and baked potatoes. I lost weight. I felt great. Compliments poured in. So 30 minutes evolved into 45, then 60. That potato turned into a salad (no cheese, no nuts and dressing on the side, please). I lost weight. I felt great. I got asked on a date for the first time ever. 
My perfectionist tendencies soon took over. When I started to feel down about how I still wasn't good enough, a taunting voice entered my psyche: "If you can exercise for 10 more minutes and eat 200 fewer calories today, you can be even skinnier! You can be even better!" Within 10 months, I was eating so little and shrinking so much that I lost all sense of myself. I looked skeletal, and knew I did, but that voice kept shouting—and pushed me into a dangerous level of depression and anxiety.
Luckily, my parents called in reinforcements. With their help, I delegated my meal plan to a dietitian. 
I took sleeping pills my doctor prescribed so I could get enough rest despite lying on bones. Most importantly, and admittedly the hardest part: I tackled that inner voice with a psychiatrist every week, sometimes twice a week. I kicked and screamed into the first meeting, with the belief that "I am not sick enough to need this! I'M FINE, MOM." 
Why did I have such a stigma around seeking help for a mental illness when asking for help with a physical one was OK? 
Little did I know at the time that this psychiatrist would play a key role in helping save my life. Having an objective source to bounce ideas off of was invaluable. Honestly, I think every person with a beating heart could benefit from that. We all have our burdens and our struggles, be it money, work stresses or family illnesses. And we all probably have less-than-ideal ways of coping with these, too—like, say, smoking in secret, shopping more than we should or biting our nails.
Together, my psychiatrist and I set goals about the future and what I wanted to accomplish—not what that destructive voice wanted. Together, we discussed my motivations, my fears and my self-doubt. Between our weekly visits, he assigned "homework" that challenged what I thought I wanted, needed or could handle. 
One week, I was urged to plaster my bathroom mirror with encouraging sticky note mantras. The supportive words were a quiet way to counteract the destructive ones floating around inside my head.
The next week, I was challenged to order and eat french fries (one of many foods I'd placed in a sure-to-make-me-gain-weight bucket). After my session, 
I placed my drive-through order and brought home a small bag of McDonald's fries. I sat down at the table and cried. At first, I cried because I was scared. I kept crying because I felt upset that I allowed food to control me so much—and take away so much else. I cried some more. Then I ate the fries. And I survived.
Did you know that 19 percent of American adults experience some mental illness in a given year, and by 2020, psychological conditions are predicted to outrank physical conditions as a larger cause of disability? If you, like me, have experienced or do experience any mental burden, know that help is out there.
Yes, I saw a psychiatrist. No, it wasn't always easy. But I'd do it again in a heartbeat and am happy to shout it from the rooftops (or from the pages of dsm). I'm a strong believer there's never a wrong time to seek counseling or psychological support.
Beyond nudging me back on a healthier, happier course after crushing anorexia, depression and anxiety, my mental health treatment taught me there's no use crying over eaten fries. And there's no use hiding that you're seeking help. n
Karla Walsh is a freelance writer and restaurant brand manager who has happily called Des Moines home for seven years. Contact her any time at karlaswalsh@gmail.com. To find mental health resources near you, visit nami.org.