What We're Doing in September and October
1
Zombies in Formal Wear?
Good news for all of us who have so enjoyed the annual Hollywood Halloween party at the Community Playhouse. Scheduling conflicts ruled that out this year, but now along comes the first-ever Ghoulish Gala at Salisbury House to benefit the Salisbury House Foundation.
Cocktails, dinner and dancing in macabre elegance sounds like a fun way to spend the evening of Oct. 19. Think of it as formal with a dark side. 
Cocktails kick off the festivities at 6:30 p.m., followed by dinner at 8 p.m. prior to dancing and other ghoulish party fun. Visit SalisburyHouse.org to see inspirations for the event. Tickets are $175, available through salisburyhouse.org. 
2
Ballet Buffet
A gem sparkling amidst the crisp beauty of autumn, Ballet Des Moines' annual production of contemporary works never fails to enthrall. The program being presented Oct. 18-19 at Hoyt Sherman Place is a "triple bill" of three ballets, two by local choreographers and one by the internationally acclaimed Ma Cong. We look forward to the diversity in this performance—fresh, artistic expression of classical ballet as well as the innovation of contemporary dance. Tickets (price undetermined when this issue went to press) are available through balletdesmoines.org. 
3
Doll's House X 2
Any serious student of literature or drama in the past century has pondered the symbolism and social implications of Henrik Ibsen's groundbreaking 1879 drama "A Doll's House," which portrays the angst of Nora Helmers, a naive woman becoming so disillusioned that she ultimately leaves her husband and children to pursue personal fulfillment. 
In September and October, Iowa Stage Theatre Company will produce Ibsen's classic and modern playwright Lucas Hnath's sequel, "A Doll's House, Part 2," in which Nora returns from an absence of 15 years. The Broadway show received eight Tony Award nominations. 
The productions will be performed in repertory style, shifting from one to the other over the span of show dates from Sept. 27 through Oct. 13. All performances are at the Des Moines Civic Center's Stoner Theater. Most shows start at 7:30 p.m., weekend matinees at 2 p.m. For tickets ($26-$39) and schedule details, visit dmpa.org.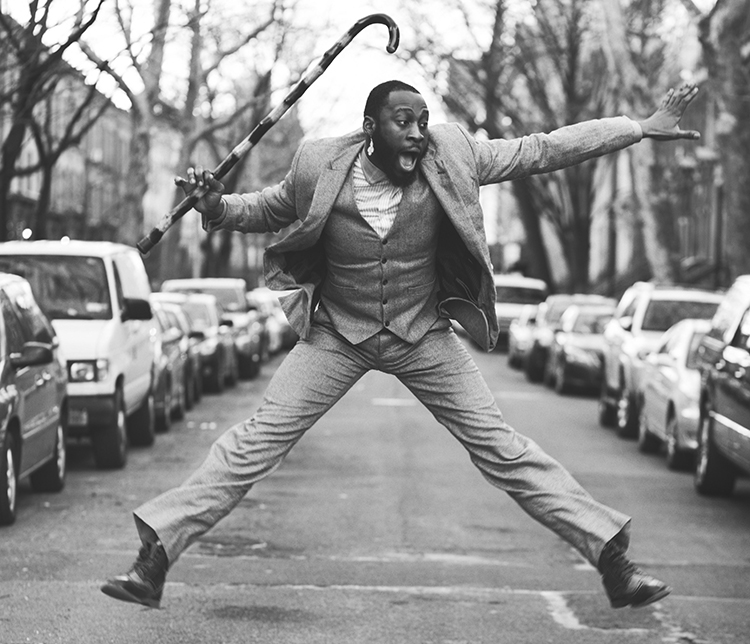 Michael Mwenso will host the Harlem 100 on Oct. 30 at Hoyt Sherman Place.
4
Civic Lessons
Civic Music Association provides our community with a rich mixture of performances that we wouldn't otherwise get to experience. Consider two powerful examples in October:
The Sphinx Virtuosi, performing at Hoyt Sherman Place Oct. 4, is a dynamic chamber orchestra comprising 18 of the nation's top African American and Latin American classical soloists, primarily alumni of the renowned Sphinx Competition in Detroit. Their program, "For Justice and Peace," ranges from the dissonance of Bela Bartok to the sweeping movie themes of John Williams.
Harlem 100 featuring Mwenso and the Shakes takes the stage at Hoyt Sherman Place Oct. 30. They present a multi-media showcase for the sights and sounds of that legendary district of Manhattan that pulsed with the music of artists such as Fats Waller, Duke Ellington and Billie Holliday. The troupe includes Harlem musicians and dancers in a modern variety show, paying homage to great performances at the Apollo Theater, the Cotton Club and other celebrated venues.
Both shows begin at 7:30 p.m., with ticket prices from $30 to $75 at hoytsherman.org. 
5
Tip-Top of Tap
Whatever the style, the beauty and grace of dancing has a joyful quality that we always find uplifting. So we're looking forward to award-winning New York City tap dance company Dorrance Dance (pictured), performing at 7:30 p.m. Oct. 22 at the Des Moines Civic Center.
This group has earned praise for redefining tap dance, pushing its boundaries  rhythmically, technically and conceptually. Founded in 2011 by artistic director Michelle Dorrance, the company has earned accolades for performances across the United States and abroad. The New Yorker has called Dorrance "one of the most imaginative tap choreographers working today." Ticket prices weren't available at press time; check dmpa.org for more information.