Photographer: Duane Tinkey
Calling all those craving casual Asian-inspired cuisine: Your options continue to bloom across the metro. Joining the lively culinary alternatives along Ingersoll Avenue, Lucky Lotus recently opened in the space that Krunkwich vacated last June.
Des Moines-raised brothers Kevin and Souriyno Chen are taking over the business launched by their parents, Seng and Dala, at Cafe Fuzion. You'll often spot all four of them in the restaurant. "We've been witness to how hard our parents have worked over the years," Kevin says. "It's quite an honor to … carry on our family's legacy." Seng and Dala recently sold Cafe Fuzion after running it for 14 years.
Lucky Lotus offers a menu that blends Laotian and Vietnamese dishes the family has shared around the dinner table for decades, plus "a few Chinese-influenced dishes reflective of our Chinese heritage from our dad," Souriyno says.
The name Lotus is a nod to a rebirth—fitting for this new restaurant that feels like a modern, colorful twist on Cafe Fuzion's greatest hits. The decor matches that vibe. Be sure to look up when you're at the back of the restaurant: A gorgeous rainbow-hued parasol display hangs from the ceiling.
Menu favorites include crispy rice wraps, stuffed with deep-fried coconut rice, veggies, vermicelli and herbs (pictured); Tom Khem, a sweet and savory Laotian stew;  the best-selling Pad Thai; and After-School Fried Rice, spiked with sausage pieces that are sweet, savory and loaded with five-spice seasoning. "We used to look forward to this dish as we came home from a long day of school," Souriyno says.
Drunken Noodles is another popular choice. Hot in flavor and one of the hottest sellers, the fresh hand-cut noodles are made of rice and wheat and tossed in a flaming hot wok with a spicy basil paste and vegetables. The Bing Bing Wrap, inspired by the brothers' recent travels to Taiwan, is a savory crepe-like scallion pancake stuffed with potatoes or beef.
"Shared meals are a quintessential part of our family dynamic," Souriyno says. "We love the idea of sharing food and fostering a sense of community in a place where we grew up."
Lucky Lotus is open for lunch and dinner Monday through Saturday at 2721 Ingersoll Ave.; facebook.com/getluckydsm.
–Karla Walsh
---
Pinch of Wisdom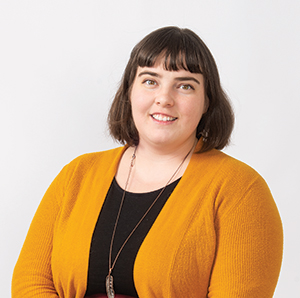 Stir-fried rice
"To make the best stir-fried rice, start with leftover rice that's been chilled at least overnight. Leftover rice is slightly drier and less starchy. If you use fresh cooked rice, it will be a goopy mess. Plus, you can use this trick to cut down on food waste."
Cassandra Spence
Culinary teacher and owner of DSM Culinary
For more details about Spence's upcoming hands-on cooking classes (including Dim Sum and Then Some, Give It a Thai and Intro to Sushi) at 900 Mulberry St., visit dsmculinary.com.