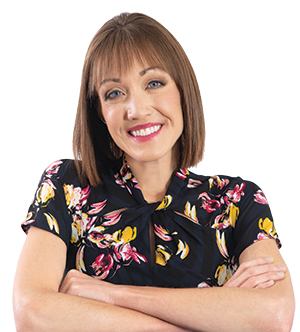 Tuesday, Sept. 3, 2019. It was one day after Labor Day and I was desperately in need of anything but labor.
Since I had quit my corporate job and become a full-time freelance writer and marketer on Jan. 1 that year, I had taken only one full day off—my birthday in May. And if I'm being honest, I even cheated a bit then, answering emails from my phone while out on a walk around the sculpture park during the unseasonably warm day.
Being productive had quickly become addictive. Creating and accomplishing provided a solid self-worth boost anytime I was feeling down and was a surefire way to feel like I was contributing to society. Plus, I simply and honestly love writing and reporting, answering questions readers are struggling with, digesting the latest scientific research and expert interviews and turning them into one cohesive story, and supporting local businesses through my work.
But I could feel that I was going overboard. Since I could finally see the benefit of "the hustle" in my bank account and had many soul-feeding clients, I'd sacrifice a bit of sleep here or an invitation with friends there for a high-profit story. I could see burnout on the horizon, and it was not a good scene.
So I did what I knew had helped me run a "hard refresh" on life in the past (see the No Filter column in the March/April issue of dsm for more): I made plans to travel, this time to somewhere with lots of fresh air, adventure and as little cell reception as possible.
As I packed my bags, I included 10 clean pairs of socks, four books, and zero computers for the trip to Peru, where I planned to eat and explore my way through Lima, then complete a 55-mile trek to Machu Picchu. I was honestly worried about the impending anxiety, but I had set myself up for relaxation success: Each of my editors had a four-week warning, a two-week warning, and a one-week warning prior to my departure. I'd completed all outstanding stories and planned ahead for my marketing clients. My family knew how to reach me if any emergencies arose. No one would need me—but could I handle that? And could I hack it peeing in the woods, being out in the elements for a week straight, and trekking up to 15,100 feet?
The moment the plane door closed as we departed from Des Moines, I felt a sense of calm rush over me. With no work emails to respond to and all the time I needed to relax, my shoulders dropped a good inch. They dropped another the moment I reached the peak of the Salkantay Pass on the way to Machu Picchu. As days flew by on the hike, the natural beauty that surrounded us, the peaceful, solitary steps and the fresh air became the new fuel to my flames—not the quiet ticking of keys on a keyboard or the ping of another email notification. It was almost like my mental web browser, which previously had dozens of tabs open and running all at once, was closed and given a software update by Mother Nature.
By the time I arrived home two weeks later, I was refreshed, rejuvenated and ready to reopen that laptop with renewed energy—and with the mindset that the world will hum along just fine without me always being "on" and plugged in. In the months since, I've been able to give myself a bit more grace for little "treat yourself" moments, from strolls around Gray's Lake to pedicures at a salon.
On the busiest days, a deep breath of clean air or an especially bright ray of sunshine acts as a vibrant reminder anytime I'm in a hustle-hustle-hustle rut. The scenery looks pretty incredible if you just look up from that screen.
---
Karla Walsh is a freelance writer, restaurant brand manager and spin instructor. Follow her on Instagram @karlawalsh, and contact her at karlawalsh@gmail.com.