The Elements
The Elements is a full-service design firm and retail store with locations in Storm Lake and Ankeny. Owner and lead designer Kathy Sorbe believes the best interiors reflect the lifestyle of their residents. 
What are some trends you are seeing?
More and more clients are lightening up and moving toward subtle, monochromatic themes. We see lots of white-on-white. With this combination, many clients choose fewer, larger pieces. We see clients yearning for simplicity, functionality and style — just not full or overdone. There's a serenity that accompanies this style. In stressful times, we need the sanctuary we call home to rescue us without the visual noise.
This style isn't for everyone. What a boring world it would be if our space looked like everyone else's. You don't need white-on-white for a quiet, relaxing space. Indigo, emerald green and soft blacks are almost lacking in obvious color. They're almost neutrals and are quiet, yet dramatic choices.
How have you seen trends shift in the past five years?
Homeowners are less fearful of empty spaces. In the past, one of my design teams' biggest challenges was editing clients' collections, treasures and photos. They almost always fought us. Today, we see more clients asking for a smoothed-out aesthetic. More are drawn to scenarios where we use furniture that functions in and fills the space instead of more pieces.
This philosophy applies even more to accessories. Believe it or not, there's impact with a strategically "empty" space. Think of a large piece of art installed on an expansive wall. This is so much more powerful than multiple photos carefully hung over a sofa. When there's a lot to look at, the eyes don't know what's important and have nowhere to rest. When there's a large, dramatic piece of art or furniture in a space, it immediately becomes the star.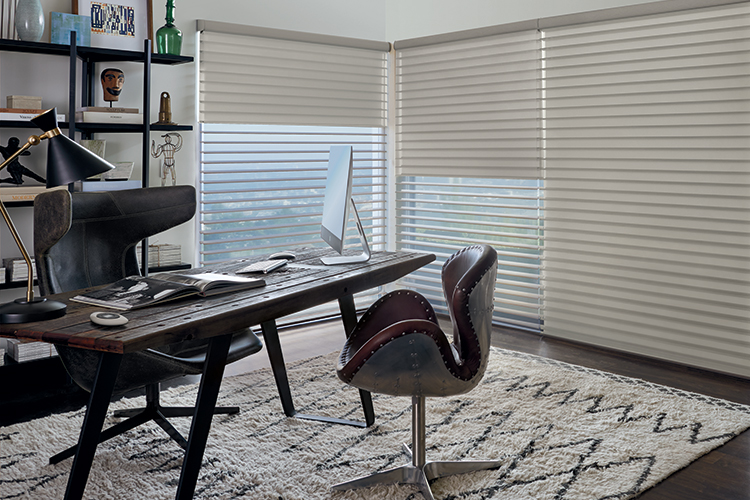 What are some of the basics people need to know before building or remodeling their home or landscape?
Most homeowners automatically assume that a remodel is going to be less complicated than a new build. Sometimes that's 100% true. However, delays, budget increases and unexpected issues can accompany a remodel. Extensive remodels or additions can be thorny, time consuming and even more expensive than new construction. It's a wise move to explore both options.
Before building or remodeling, think about how you're going to use the space, not just today, but in three, five, even ten years. Will you need the same functionality in a few years when your teenagers head off to college? Do you have the space to welcome growing families and grandchildren? Don't think just about the here and now. Make sure your home can adapt as your life and lifestyle changes.
What are some of the unique ways you tackle designs, remodels or landscapes?
We had a client return from Costa Rica with three carved wooden poles and a vision. She brought them into the store and said, "I want these made into a wet bar." She fell in love with these carvings and wanted to use them – she just didn't know how.
We look at pieces or the details that clients love. Then we consider the entire space. We juggle tile, lighting, flooring, window coverings and more. Our design team helps clients prioritize their likes, loves and must-haves. While some clients are focused on a specific detail, we approach the project from myriad angles. We plan, organize and, sometimes, reel in the client and create a functional, comfortable, stylish and sophisticated space.