Wini Moranville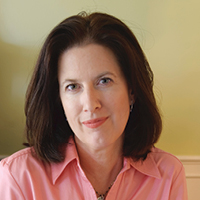 To help illustrate my ode to Des Moines dining, chef George Formaro lent me his priceless collection of hundreds of matchbooks from long-gone local restaurants. He handed them off to me, keeping the requisite distance, in the empty dining room of Django. "I have not had much to be happy about lately," George told me later. "But getting these matchbooks to you made me smile under my mask."
While I was writing this article, many others stepped forward to help. From unseen but generous contributors, I was able to confirm everything from the name of the Younkers restaurant in Southridge Mall (the Peacock Room) to whether or not Guido himself really did carve the prime rib from a tableside cart (yes, of course he did).
Social distancing has kept us apart physically, yet in the sharing of our affection for this city's dining, both past and present, some connections only grew deeper.
Emily Blobaum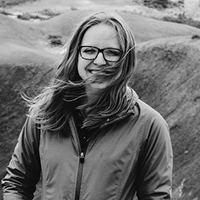 Throughout my time at Iowa State, the concept of being a photojournalist, not a photographer, was drilled into my head, with my professors saying, "Your job isn't to take a pretty picture; it's to tell a story." So that's what I have since set out to do.
In photographing this series of people who are on the front lines of COVID-19, I found myself spending more time talking with them than holding my camera up to my eye—I wanted to hear their stories and perspectives firsthand.
Each subject was understandably very busy, so I didn't want to waste any time setting up lots of equipment. Each portrait was taken around their workplace or home with one camera in the span of 20 minutes. It was a challenge to find creative ways to capture their roles and outlooks in such a short amount of time, but it was one I was honored to take on.
Rachel Vogel Quinn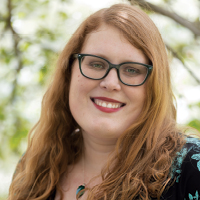 We're all so different, yet at the same time so alike. That's what I've learned throughout years of telling people's stories and listening to their hopes, fears and dreams. That sentiment was affirmed once again during my interviews with 10 Central Iowans working on the front lines of the COVID-19 pandemic.
Everyone fears the unknown, and I heard those fears over and over again while working on this story: Will I get sick? Will my family? How will Iowa fare?
When will this be over? How will things change? Of course, I couldn't answer those questions for people, but I relished the small details that illustrated the ways individuals are coping—from playing video games to doing yoga.
The most inspiring part of writing this story was hearing the immense pride the frontline workers had for their co-workers and their organizations. There was no infighting, no arguments about who would do what. Everyone stepped up, worked together, and accomplished more than they ever thought possible.