Chicken tarragon, recipe below. Photographer: Richard Swearinger
Writer: Karla Walsh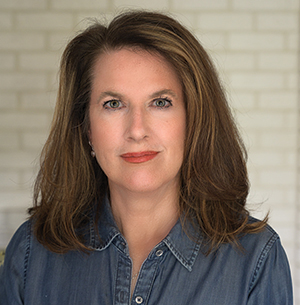 Contrary to what you might believe, everyday French cuisine is easy. Casual, fuss-free, seasonal fare reigns supreme, says local food pro Wini Moranville. 
"I've spent over 25 summers in France discovering beautiful, life-enhancing—yet simple—recipes that prove it," Moranville says. She's now sharing those recipes in her new book, "Everyday French Cooking: Modern French Cuisine Made Simple" (Harvard Common Press), which will be published May 17. 
"You can get such great results in so little time and spend more time at the table with those you cherish rather than in the kitchen," says Moranville, also a dsm contributing writer. "This is the way French families cook. They want to eat really, really well but don't have time to spend all day in the kitchen."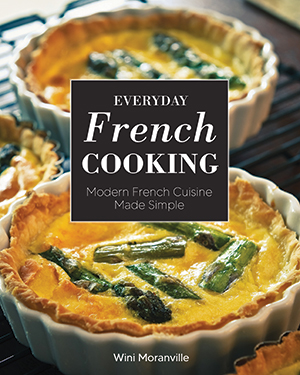 There's no need to purchase obscure ingredients or invest hours in the kitchen to enjoy French flavors. "I prepare these dishes in France," she says. "When home, I cook these same easygoing French meals for family and friends at my own table." 
And now you can, too, with this exclusive recipe from her book. She says she selected this chicken dinner as a favorite because it's "30-minute French cooking at its everyday best. Tarragon transports me to France, and this recipe has three things the French cook with all the time: butter, white wine and shallots. When I don't know what I'm going to cook, I just start chopping a shallot and that usually inspires me. And this recipe is emblematic of this book; the effort-to-enjoyment ratio is wildly high."
---
Chicken Tarragon
Serves 4 
Ingredients
4 boneless, skinless chicken breast halves (about 1 1/4 pounds total)
Salt and freshly ground black pepper to taste
3 tablespoons unsalted butter
1 large shallot, finely chopped (about 1/4 cup)
2 medium-size tomatoes, seeded and chopped (1 cup)
3/4 cup dry white wine
1 tablespoon tarragon vinegar or white wine vinegar
2 tablespoons snipped fresh tarragon
Optional: Fresh tarragon sprigs
Directions
1. Place the chicken breasts, one at a time, between two sheets of plastic wrap and pound to 1/4-inch thickness. (Alternatively, you can halve each breast horizontally or butterfly them.) Season both sides with salt and pepper.
2. In a large skillet, melt 1 tablespoon butter over medium-high heat. Add the chicken (in batches, if necessary) and cook, turning once, until cooked through (internal temperature 165 degrees), 6 to 8 minutes. (Reduce the heat to medium if the meat browns too quickly.) Transfer the chicken to a platter and cover with foil to keep warm.
3. Add the shallot and tomatoes to the skillet and sauté briefly, until the shallot is translucent. Add the wine, stirring with a whisk to loosen any browned bits from the bottom of the pan. Bring to a boil and cook until the wine is reduced by about half—about 2 to 3 minutes, depending on the heat and your pan size.
4. Add the vinegar and cook, stirring, for 1 minute. Whisk in the remaining 2 tablespoons butter, 1 tablespoon at a time, until it is melted and the sauce is thickened. Season with additional salt and pepper to taste. Stir in the snipped tarragon. Arrange the chicken on a serving platter or four dinner plates and spoon the sauce over the chicken. Garnish with fresh tarragon springs, if desired, and serve.
---
Secrets for Success
Prepare your mise en place. Similar to a stir-fry, this recipe moves quickly. This term, meaning "put in place," translates to gather, measure and prepare all of your ingredients so they're ready for the sauté and deglazing steps.
Pick the proper pan. A 12-inch skillet is ideal for four servings, Moranville advises. "If your pan is too large, the drippings will burn, which will make your pan sauce dark-colored and bitter. If your pan is too small, the meat won't brown nicely."
Tent the chicken. After you transfer the cooked chicken to a plate, cover with foil to keep it warm as you whisk the pan sauce. "The standing time also allows the juices to redistribute throughout the meat, making for a more succulent outcome," Moranville explains.
Save the sauce. If you accidentally reduce the pan sauce too much and it looks too syrupy, stir in 1/2 cup more dry white wine or 1/2 cup chicken broth or water, and allow to boil down a little. Finish with 1 tablespoon of cream or butter if it still seems drier than desired.
Go halvsies. For a two-serving version of this same recipe, "use half the amount of meat called for, but make the entire amount of sauce. It can be tricky to reduce such small amounts of liquid; plus, no one will complain about extra sauce," Moranville says.