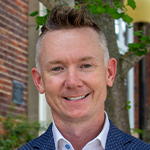 Andrew Allen, co-host for Adults in Recovery, is president and CEO of YSS, a youth development agency with more than 300 employees serving more than 20,000 youths across Iowa each year. YSS helps youths stand strong by providing children, teens and young adults the opportunity to find their voice, make healthy choices, learn life skills, heal with compassion and increase their confidence through an array of prevention, treatment, child welfare and transitional services. A native Iowan, Allen spent 14 years at Principal Financial Group, where he rose to the position of president of the Principal Financial Group Foundation, with global responsibilities over charitable giving and corporate citizenship. Allen credits YSS with providing services that saved his life in 1995. Before becoming CEO, he dedicated more than 20 years to serving YSS as a volunteer, advocate and fundraiser, leading two successful YSS capital campaigns and creating Reggie's Sleepout, a signature fundraising and awareness event benefiting YSS.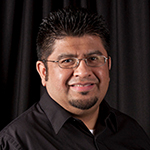 Alex Piedras is director of multicultural and community outreach at Grand View University/YESS, having served in the role since 2005. He has a bachelor's degree in business administration from Grand View College and a master's in mental health counseling from Drake University. He's spent 25 years working in the Des Moines community for different nonprofits and is dedicated to issues of equity and inclusion. He also works as a part-time mental health counselor at Youth Emergency Services & Shelter's Hope Hall and currently serves on several boards and community organizations in Central Iowa.
Juan Pablo Padilla is a licensed mental health counselor with Mind and Spirit Counseling Center, formerly Des Moines Pastoral Counseling Center. He is a bicultural and bilingual (Spanish/English) licensed mental health counselor and holds a bachelor's degree in theology from the Pontificia Studiorum Universitas Salesiana of Rome and master's degrees in both Spanish and counseling from Texas A&M University-Commerce. Padilla is working toward his certification as an EMDR (eye movement desensitization reprocessing) therapist. He has a background as a Catholic priest and as a spiritual director, and he is passionate about helping people heal, grow and find meaning in their lives. He works with adults, couples and families to resolve their relationships, trauma history, depression, anxiety and life transitions. He has been working as a teacher and school counselor, giving him experience with children and adolescents using play therapy.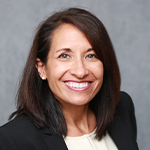 Cynthia Steidl Bishop is CEO of Eyerly Ball Community Mental Health, which provides a continuum of mental health services and treatment, including family and individual counseling as well as outpatient care. She's been with the organization since 1993, starting as a therapist following graduate school at the University of Iowa. Her work has included outpatient therapy, and she's helped develop of one of three Assertive Community Treatment Teams in Iowa as well as the state's first Mobile Crisis Response Team. She currently serves on the Iowa Behavioral Health Association board of directors and the St. Augustin School board in Des Moines.