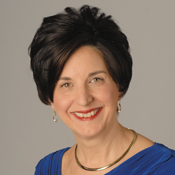 For nearly 10 years, dsm has covered and celebrated the interesting and intriguing people, places and things of Greater Des Moines. About a year or so ago, our company chairman and dsm founder Connie Wimer wondered aloud: What if we did the same for all of Iowa?
As Connie shared her vision, we all became increasingly excited by the possibility of creating a statewide annual publication that would dispel wearisome stereotypes and spotlight the creative, progressive, sophisticated sides of Iowa. Convinced of the value of (and need for) such a publication, we launched into the project and asked Gary McKay, a former creative director at Meredith Corp., to help lead the effort as contributing editor.
The annual publication, called ia and set to debut Oct. 1, will bring you stories from across the state on arts and culture, architecture and design, food, the environment, technology, education, home and garden, and more. It also will showcase the beauty of Iowa in ways you haven't seen before.
Even those of us who have lived in Iowa for decades have been surprised and amazed by what we've discovered about our state. You will be, too. We promise.
With the opportunity to pursue projects like ia and as the editor of dsm, I'm convinced I have the best journalism job in the city. But it wasn't magazines that first drew me to the field. Like so many aspiring journalists of my generation, I set my sights on being the next Woodward and Bernstein, a dream that was nurtured by the consistently outstanding work produced by The Des Moines Register and (now-defunct) Tribune.
In 1991, I was thrilled to join the Register's staff and spent nearly a decade there. Although the 1990s brought many changes to the field, they didn't compare to the transformation that has occurred within the industry in the past five or so years. Of course, the recession and digital revolution have radically altered all media companies—large and small, newspaper and magazine, private and public. But the daily newspaper industry has faced unique challenges. For the story starting on page 130, award-winning author Colleen Bradford Krantz, also a former Register reporter, explores how the paper's journalists and leaders are meeting these challenges and what the industry changes mean for both the newspaper and the community.
You'll also find some surprises in this issue, like photos of Burt Reynolds, Audrey Hepburn and Cary Grant … or are they? Turn to page 104 to find out what our contributing photographers have been up to. Also check out "Style Hunter," a new feature by local photographer Nick Dermand. Nick has been out and about town, photographing sartorial looks he finds interesting, fun or fashionable. You'll find many more photos on dsmMagazine.com; in just a short time, "Style Hunter" has become one of our website's most popular features.
Finally, be sure to mark your calendar for Restaurant Week Aug. 17–26. The metro area's chefs will be cooking up cuisine, at a budget-friendly price, that's sure to please your palate. We promise.