dsm held Discover Diverse Des Moines, our second annual Inclusion event, on May 17, 2022 at the Des Moines Heritage Center. Various community leaders let us in on their favorite spots to experience our city's rich diversity, including shops, restaurants, cultural attractions, and more.
We learned so much at this year's event. We hope that you'll join us again next year. Subscribe to dsmWeekly to be the first to know our 2023 dates.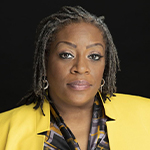 Abena Imhotep, co-host for Discover Diverse Des Moines, is an activist, TEDx speaker, consultant, writer and podcaster. She is the founder and executive director of Sankofa Strategies Consulting, which focuses on fostering conversations on inclusion and equity in businesses and organizations. She is also the founder of the Sankofa Literary & Empowerment Group (SLG) and the SLG Book Club, which both promote literacy and lifelong learning by celebrating works by African American authors. She co-hosts a podcast called "Black & Privileged in America."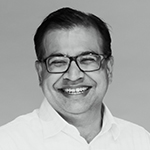 Tej Dhawan is strategic initiatives officer at Principal Financial Group and co-founder of Plains Angels, a network of angel investors from Central Iowa. He was Entrepreneur in Residence at the Iowa Agritech Accelerator and a board member and Interim Executive Director of the Global Insurance Accelerator. He is the Chair of the Board of Trustees at Central College and currently serves on the boards of Ballet Des Moines and the American Heart Association – Central Iowa.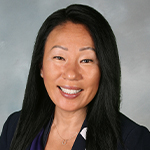 Kate Hightshoe is assistant vice president – diversity officer at Community State Bank. She is a member of the Greater Des Moines Partnership Diversity and Inclusion Council Member, serves on the board of directors of the Des Moines Symphony and Academy and the Proteus Inc, Iowa Advisory Board. She has a passion for influencing change as an effective organizational and community leader who strives for excellence and a better human experience for all people.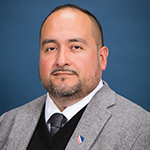 Tar Macias is president at Hola America Media Group and Hola Iowa, an organization that serves and raises awareness about Latino Americans in the Midwest through two newspapers, consulting, public relations, social media and events, including a Quinceanera fashion show and a holiday posada. Tar has been active with the League of United Latin American Citizens, Greater Quad Cities Hispanic Chamber of Commerce and is a graduate of the Greater Des Moines Leadership Institute's Community Leadership Program.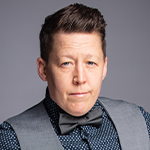 Jen Carruthers is owner and executive producer of 11 Eleven Productions and president of Capital City Pride. A versatile professional with a diverse background, she specializes in business and community development, networking and event production with the goal to connect the best and brightest talent Des Moines has to offer and jointly produce amazing endeavors that enhance the offerings of our city. Carruthers is an active supporter of LGBTQ rights, a philanthropist and an early supporter of Girls Rock/Des Moines.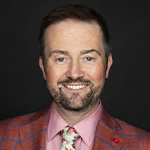 Michael Egel is general and artistic director of Des Moines Metro Opera, one of the state's largest performing arts organizations, annually producing over 100 performances in the metro area and around the region. He is a member of the Greater Des Moines Committee, which is comprised of Central Iowa's highest-ranking business leaders, currently serves on the executive committees of the boards of Opera America and Bravo Greater Des Moines and has served frequently as an adjudicator for the Metropolitan Opera's National Council Auditions.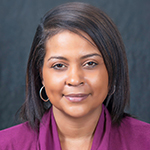 Tiffany Johnson is one of the founding members of Pyramid Theatre Company. Tiffany is a two-time recipient of the Cloris Leachman Excellence in Theatre Award for Best Direction and Best Play. She was featured by the Des Moines Register as one of the people to watch in 2019 and was awarded the 2019 Martin Luther King Jr. Achievement Award by the State of Iowa for her contributions to art and her commitment to the community utilizing art to educate and enhance the Black experience in Iowa.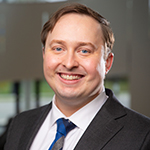 Daniel Van Sant is director of disability policy at The Harkin Institute at Drake University. A disability rights attorney who has practiced most extensively in the areas of inclusive education, gender-based violence, and inclusive international development, he draws on his personal and professional experience with disability in leading the disability policy work at The Harkin Institute for Public Policy & Citizen Engagement.