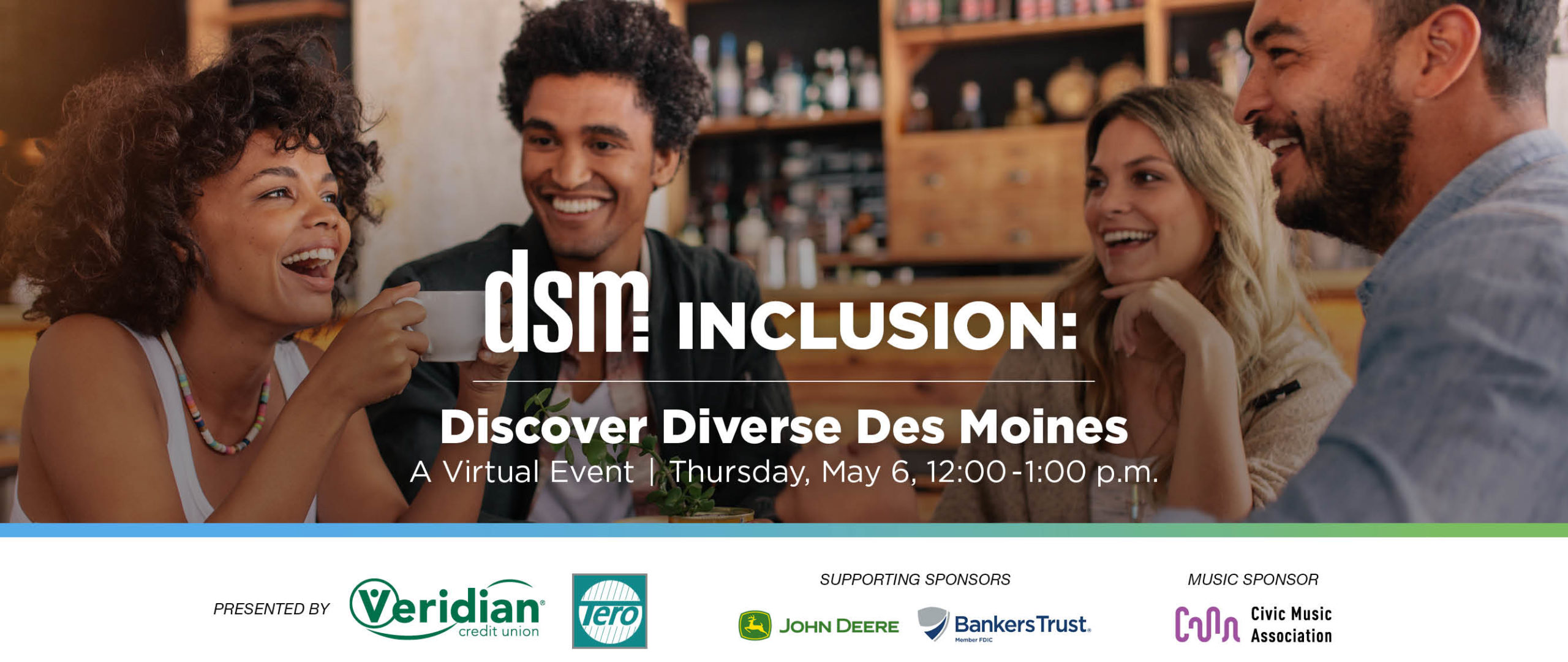 Join dsm for our first ever Inclusion event, an upbeat, fast-paced virtual look at where some of Des Moines' movers and shakers go to experience the best of our city's diverse arts and culture, food and dining, home and garden, design and fashion scenes. dsm contributor Deidre DeJear asks local leaders and influencers what makes Des Moines special and how they foster an inclusive community by supporting diverse cultural offerings.
If you're looking for ideas on how to support an inclusive community and to meet some new area leaders, tune into this interactive talk show-style panel on the best of diverse Des Moines—you'll come away with ideas to help you enjoy, appreciate and support the rich tapestry of our city. You may be surprised what you learn and you'll definitely be taking notes on where to go next.
Grab your lunch, hop online, and Discover Diverse Des Moines!
Panelists
Marta Codina, Region Bank President, Wells Fargo Bank
Joseph Giunta, Music Director and Conductor, Des Moines Symphony
Lauren Patrick, DDS, University Dental Group
Claudia Schabel, President, Schabel Solutions
China Wong, Owner, Salon Spa W
Scott Valbert, Vice President, Senior Marketing and Communications Officer, Bankers Trust and Board Chair, One Iowa